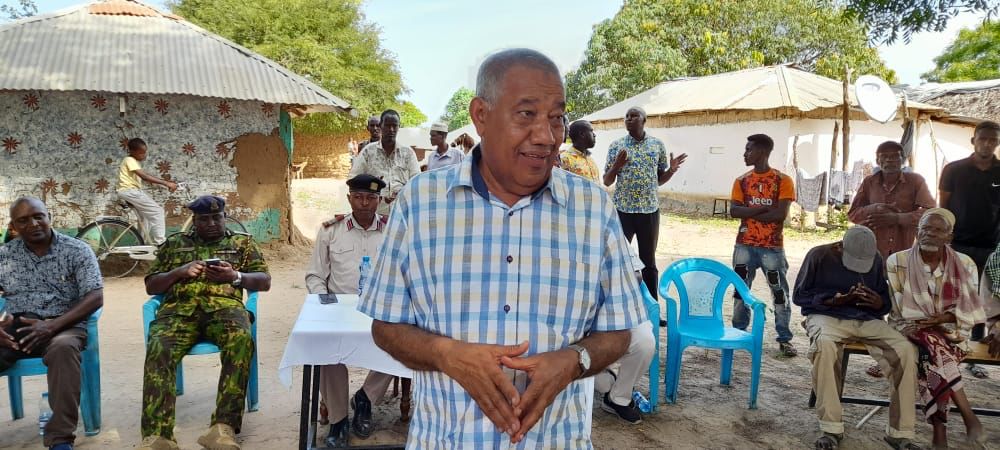 Governor Issa A. Timamy is currently leading relief food drive for Mswakini , Bora Bodhei, Milimani ndogo, Kaloleni and Ndununi residents in Bargoni Ward.
The relief food distribution program will help drought-stricken Lamu residents cope with the effects of the raging drought and aims to cushion residents against the effects of the ravaging drought .
The lack of rain has exacerbated drought conditions, resulting in poor to no harvests for Lamu's small-holder farmers and water and vegetation scarcity for the livestock herding communities.
Governor Timamy is accompanied by Lamu Deputy County Commisoner Mr. Charles Kitheka and and Lamu County Police Commander Mr. Moses Murithii.
-Ends-