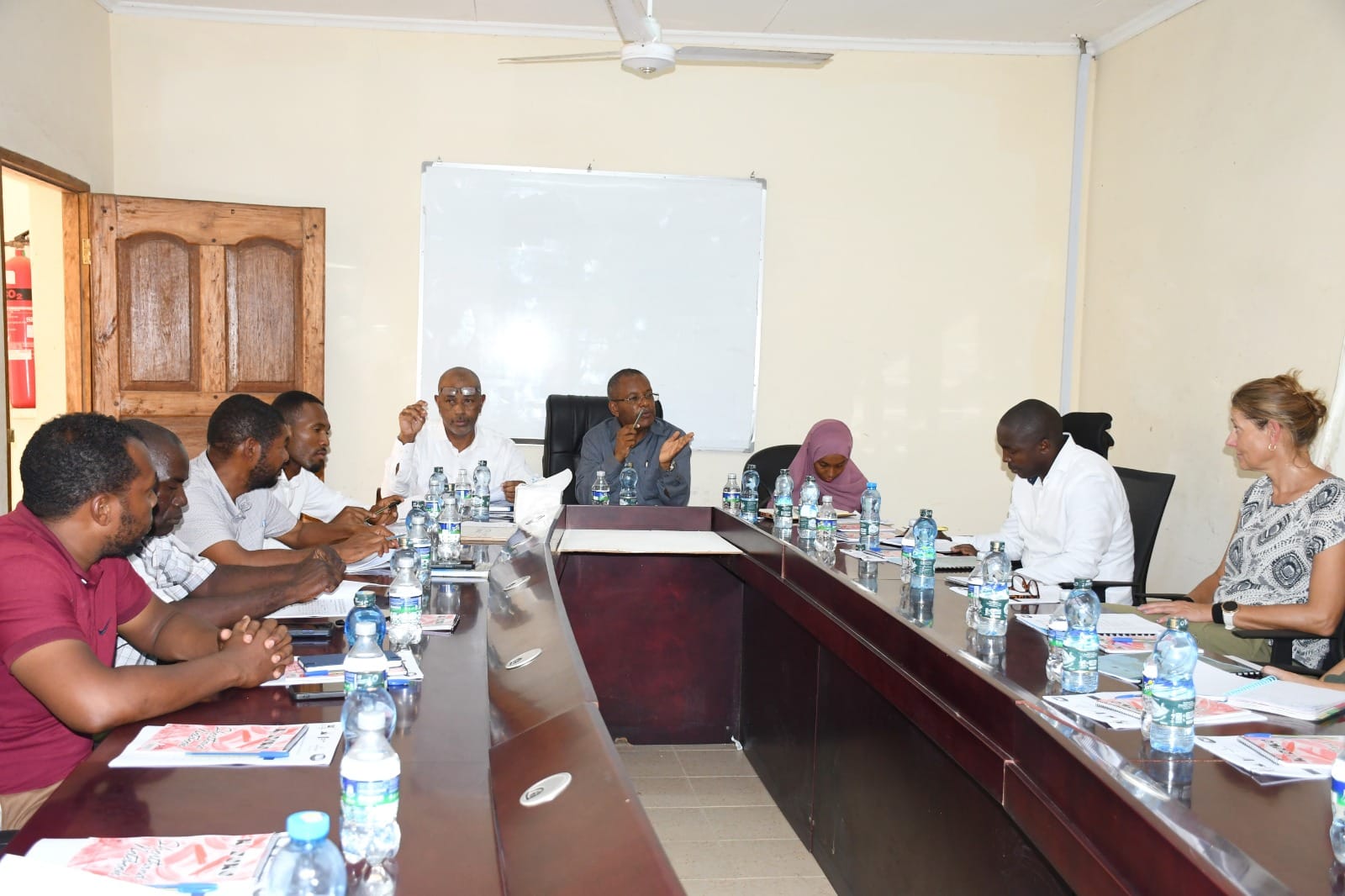 1,812 households from Kiunga, Kizigitini and Poromoko-Widho are set to benefit from water projects that will be implemented through the County Government and the Royal Danish Embassy.
The assurance came after representatives from the Royal Danish Embassy visited LAWASCO offices for financial monitoring of projects that are financed by Water Sector Trust Fund and Northern Rangeland Trust within the County.
The delegation, received by the County Secretary Amb. Ali Abbas on behalf of the governor.
They commended Lamu County's plan on implementation of water projects and committed to continue supporting the County on improving water challenges within the County.
In attendance was CECM Water Hon. Tashrifa Mohamed, Managing Director, Lawasco Mr. Salim Issa, Director Engineer Najash, Representatives from Water Trust Funds, and NRT among others.