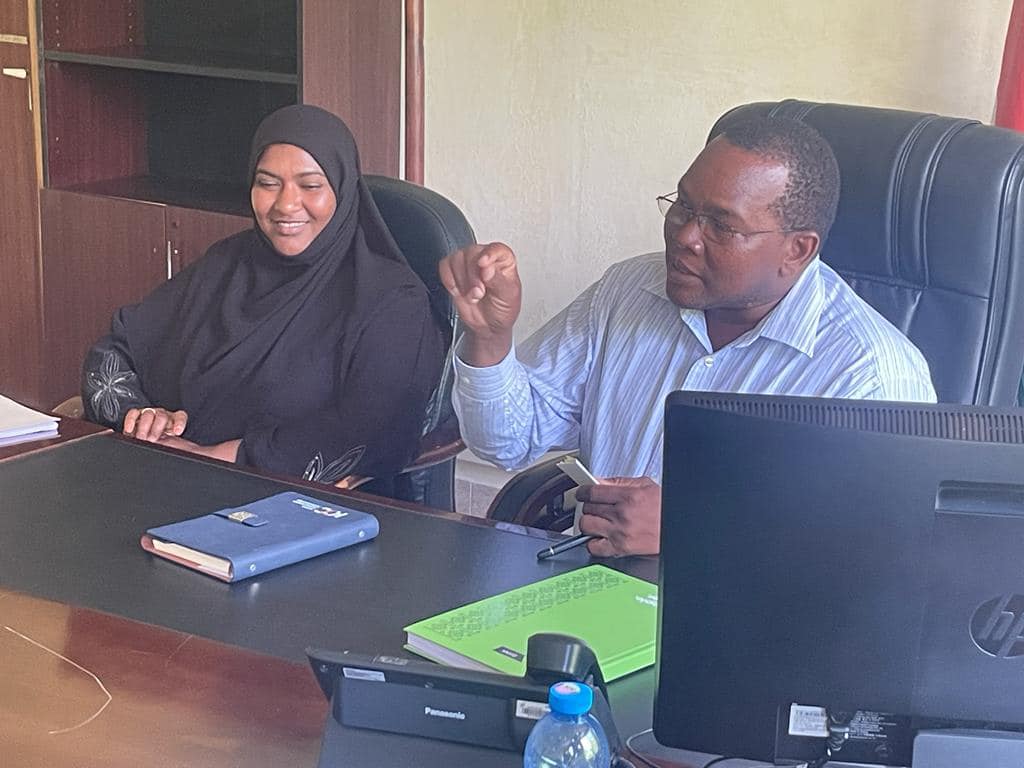 County Government of Lamu Deputy Governor H.E Raphael Munyua has divulged that Hindi town will now be incooperated in Lamu Municipality development projects.
Speaking on Thursday when he hosted Hindi MCA Hon. James Njaaga who had paid him a courtesy call alongside Hindi town stakeholders, the Deputy Governor assured Lamu residents that during the next financial year the county government will conduct public participation in all wards embodied under Lamu Municipalities to ensure development projects are in sync with peoples expectations.
"As a county Government we will be working closely with the Municipality towards incorporating Hindi township in the municipality for the progress of Lamu County" stated the Deputy Governor.
Hindi MCA Hon. Njaaga thanked the Deputy Governor and the Governor for having considered the inclusion of Hindi town in the Municipality projects noting that the town had been excluded yet it's part of the Municipality. Hon. Njaaga also lauded the County Government's commitment towards oparationalization of Kibokoni dumping site as well as plans to rehabilitate the 9 kilometers Nure-Kibokoni road.
Towards development in the ward, The Deputy Governor noted that under the leadership of H.E Governor Timamy the county had already procured a garbage tractor and have already procured certified maize seeds that will be distributed to farmers during planting season.
In attendance was Trade CEC Member Hon. Aisha Miraj, Trade Chief Officer Md. Joyce Murimi, Municipal Manager Mr. Abduswamad Abdalla Ali, Hindi business owners and farmers.
-Ends-
For more information contact:
Lamu County Government Communications Office at communication@lamu.go.ke