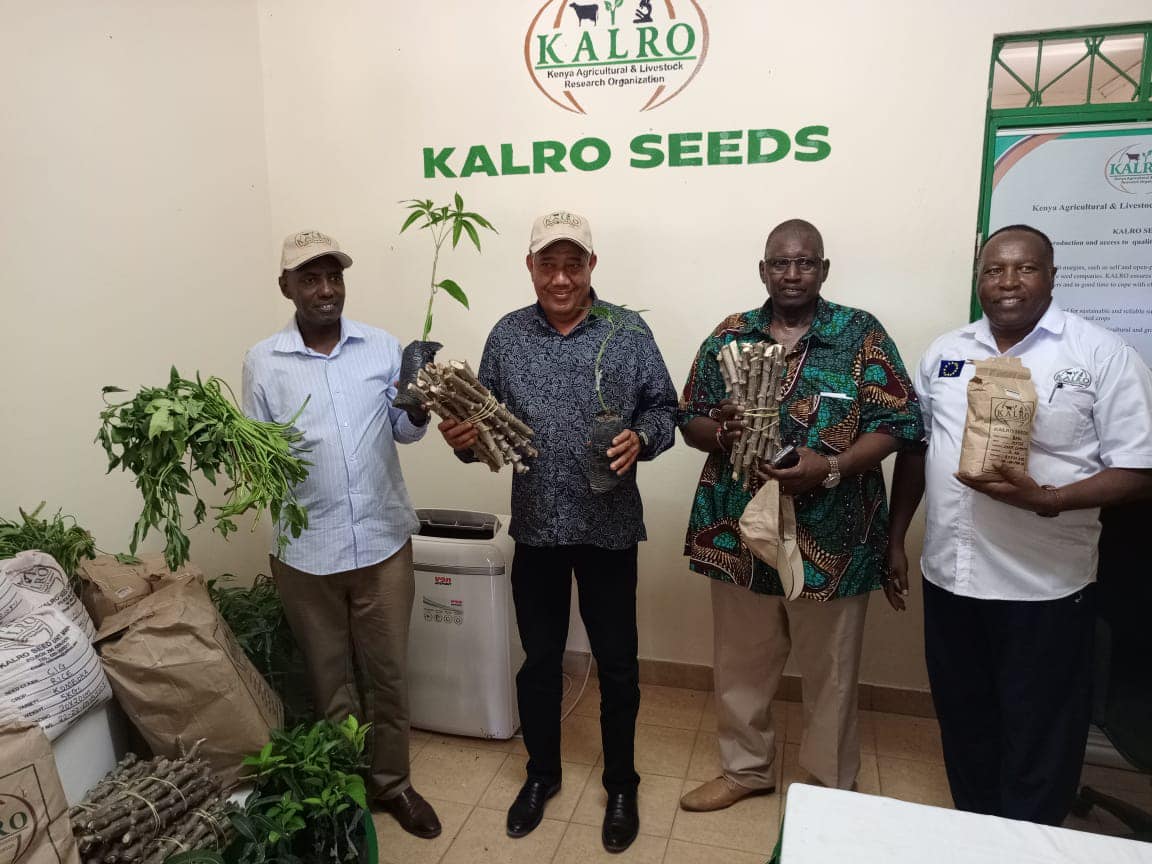 Lamu Governor H.E Issa Timamy E.G.H, O.G.W has today joined Principal Secretary, State Department for Crop Development, Ministry for Agriculture and Livestock Development in Kilifi County to grace the official launch of AgriFI CS APP Cashew Variety. The new cashew variety is a high yield, pest free and takes 18 to 24 months to mature making it ideal for coastal counties.
The Kenya Support to Climate Smart Agricultural Productivity Project (AgriFI Kenya CS APP) is being done at Kenya Agricultural & Livestock Research Organization (KARLO) in Mtwapa and will also give an opportunity to cashew stakeholders to visit KARLO cashew nursery which is the most important cash crop in coastal Kenya.
Towards reviving cashew nut farming in Lamu, the County Government has prioritized to promote the cashew farming by incooperating innovations and management practices on cashew nut value chain.
The County Government under the stewardship of Governor Timamy is also in the process of setting up a cashew nut processing plant in Hindi ward which will guarantee increased incomes, improved food and nutritional security especially of women, children, youth and vulnerable groups.
The Governor is accompanied by Agriculture C.E.C Member Hon. James Gichu, County Secretary Amb. Ali Abbas and Chief of Staff Mr. Abdulnasir M. Issa.
-Ends-
For more information contact:
Lamu County Government Communications Office at communication@lamu.go.ke