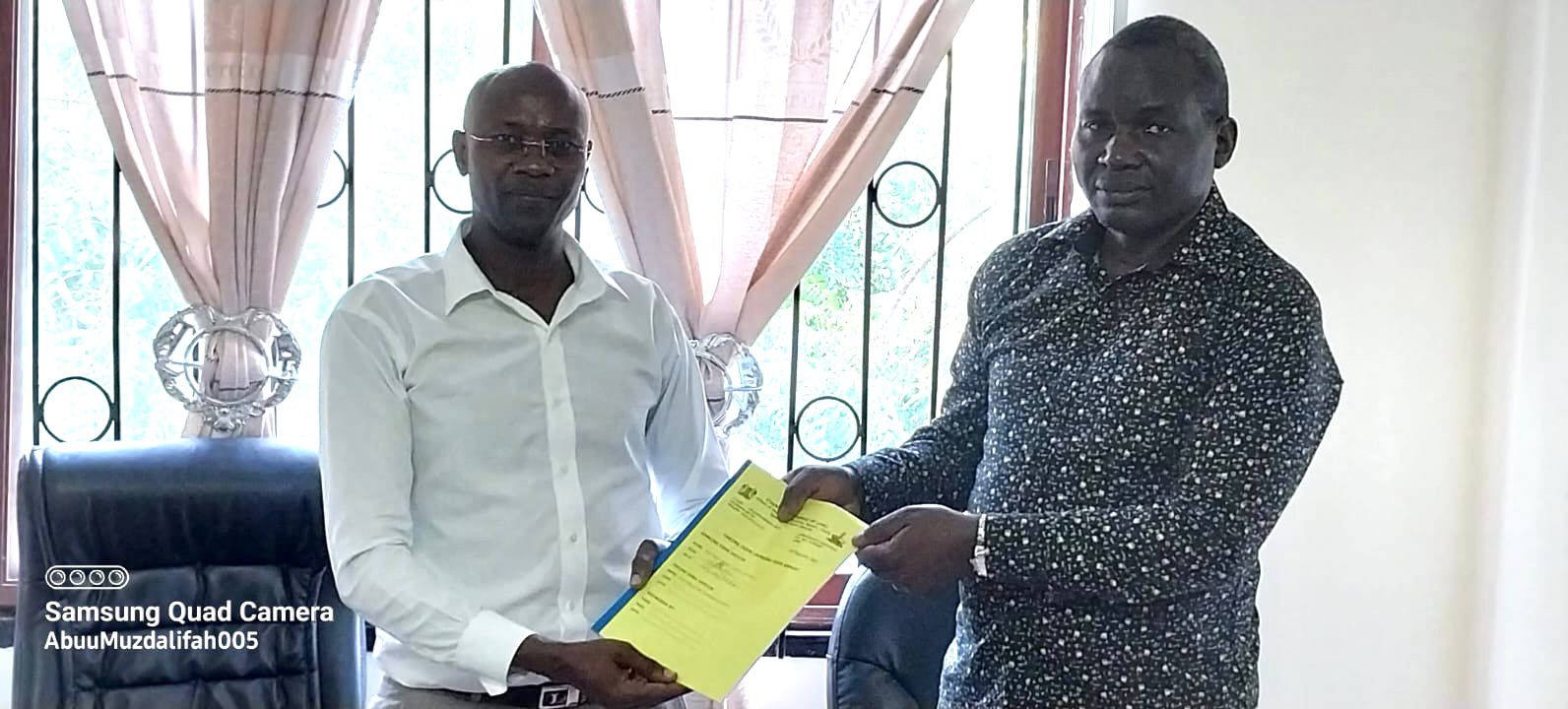 C.E.C.M OWANGA TAKES OVER EDUCATION, ICT, GENDER, YOUTH AFFAIRS, SPORTS, COMMUNITY DEVELOPMENT & SOCIAL SERVICES DEPARTMENT
C.E.C.M Sebastian Owanga yesterday assumed his new office as County Executive Committee Member for Education, ICT, Gender, Youth Affairs, Sports, Community Development and Social Services from his predecessor Hon. Paul Thairu HSC,Mst J.
To usher in a new dawn, the former C.E.C.M Hon. Thairu congratulated the incoming C.E.C.M and handed over the departmental report that captured accomplishments and challenges faced during the tenure of the former regime.
Speaking after the handover C.E.C.M Hon. Owanga thanked Governor Issa Timamy E.G.H for having given him an opportunity to serve at the helm of the department and also promised other departmental staff members that he is going to provide leadership that will protract effective service delivery to all residents of Lamu.
"I want to personally thank Governor Timamy for believing in me to head this department and I'm aware of the demanding responsibilities in the department of Education, ICT, Gender, Youth Affairs, Sports, Community Development and Social Services" said Hon. Owanga.
The long standing educationist who brings a wealth of experience in the education sector having served as a teacher and a senior officer in the Ministry of Education, committed to work in consultation with departmental officers to achieve the governors development transformation agenda in the department.
He thanked the acting Chief officer Mr. Peter Ndichu for tirelessly working and providing management support and facilitating the smooth transition in putting everything into perspective in the Department.
Incoming C.E.C.M also took time to laud his predecessor Hon. Paul Thairu for the great work they did during his tenure.
Hon. Thairu thanked all the staff he worked with and reminded them they should at all times ensure they keep the government's brand positive at all times in their place of work in serving the people of Lamu.
On hand to receive the incoming C.E.C.M was the Acting Chief Officer, Mr. Peter Ndichu, Director Charity Mwai among other senior departmental officers.
-Ends-
For more information contact: Lamu County Government Communications Office at info@lamu.go.ke