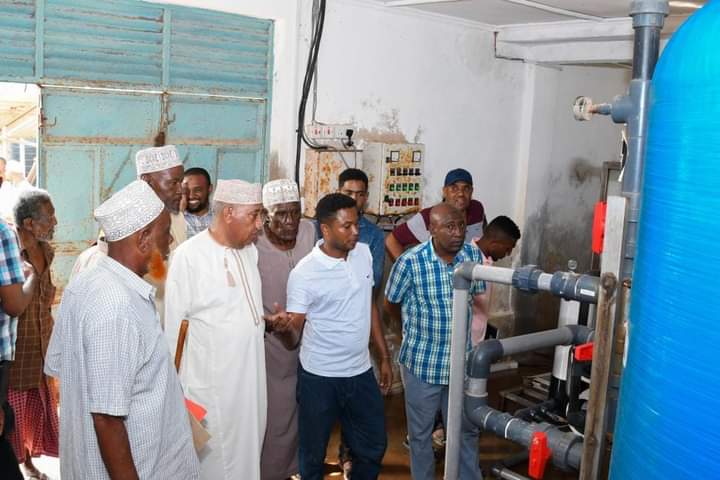 KIZINGITINI RESIDENTS ELATED AFTER GOVERNOR TIMAMY REPAIRS THEIR DESALINATION PLANT
Lamu Governor H.E. Issa Timamy EGH, OGW on Thursday inspected the Kizingitini desalination plant that is now offering water to over 500 households from Kizingitini and neighboring villages of Mbwajumwali and Myabogi.
The Governor who is inspecting government projects in Kizingitini, was impressed to see the 21km pipeline project operating at it's optimum and noted that his quest remains to ensure provision of centralized drinking water supply to Lamu County population.
Kizingitini residents thanked Governor Timamy for reviving the desalation plant saying they can now access clean water for domestic and livestock use. The plant had broken down early last year and the residents had to walk for long distances to find clean water.
-Ends-
For more information contact communications office at; communication@lamu.go.ke