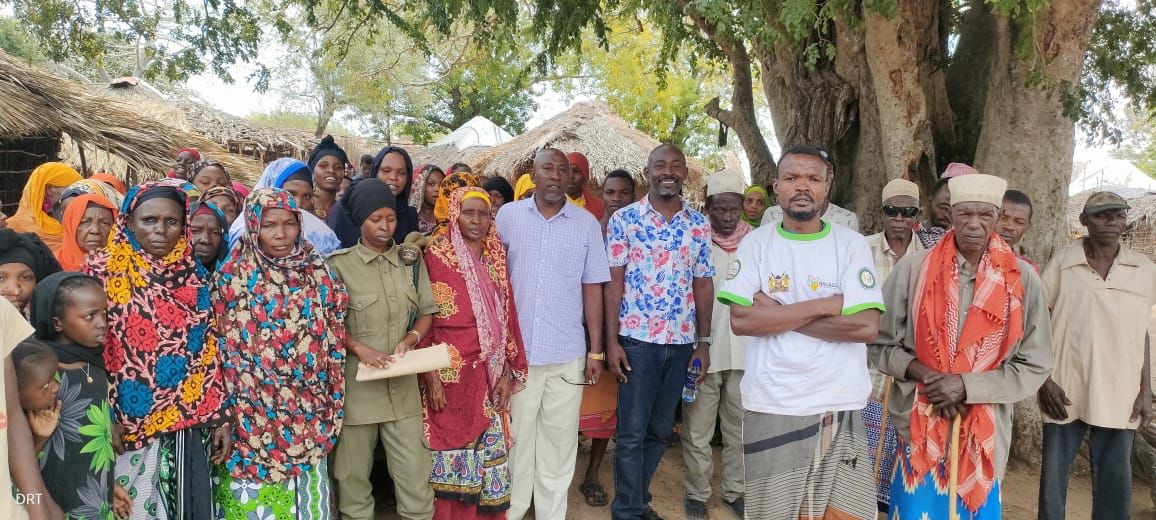 LAMU COMPLETES ITS CIDP PUBLIC PARTICIPATION IN BASUBA WARD
The Aweer community from Boni forest in Basuba ward, have today given their views in the ongoing Lamu County public participation on County Integrated Development Plan 2023-2027 in accordance with section 126 of the PFM Act 2012.
This in line with Lamu Governor H.E Issa Timamy's vision to ensure views from all 10 wards are included in the preparation of CIDP III.
The Aweer community who are small scale subsistence farmers, hunters and gatherers lauded the County Government of Lamu for ensuring they have visited them despite the insecurity and topographical challenges across the ward.
Basuba Ward was the final ward where views were collected, before the County Public Participation team embarks on drafting and validation of the same, before it's forwarded to the cabinet for approval and later the county assembly.
The County Public Participation team led by their head and the Deputy Director Administration Mr. Shee Kupi, thanked the Aweer Community for their contribution and assured them the issues raised along agriculture, livestock keeping, Health, bee keeping, insecurity among others shall be reflected in the County CIDP III.
The Aweer community also thanked the security team under Amani Boni, for their tremendous contribution in peace keeping along the Boni forest corridor as well as facilitating the county team to visit them to collect their views.
Lamu County appreciate the goodwork being done by our KDF in Lamu and will continue to support any peace related function in the County.
-Ends-
For more information contact:
Lamu County Government Communications Office at info@lamu.go.ke