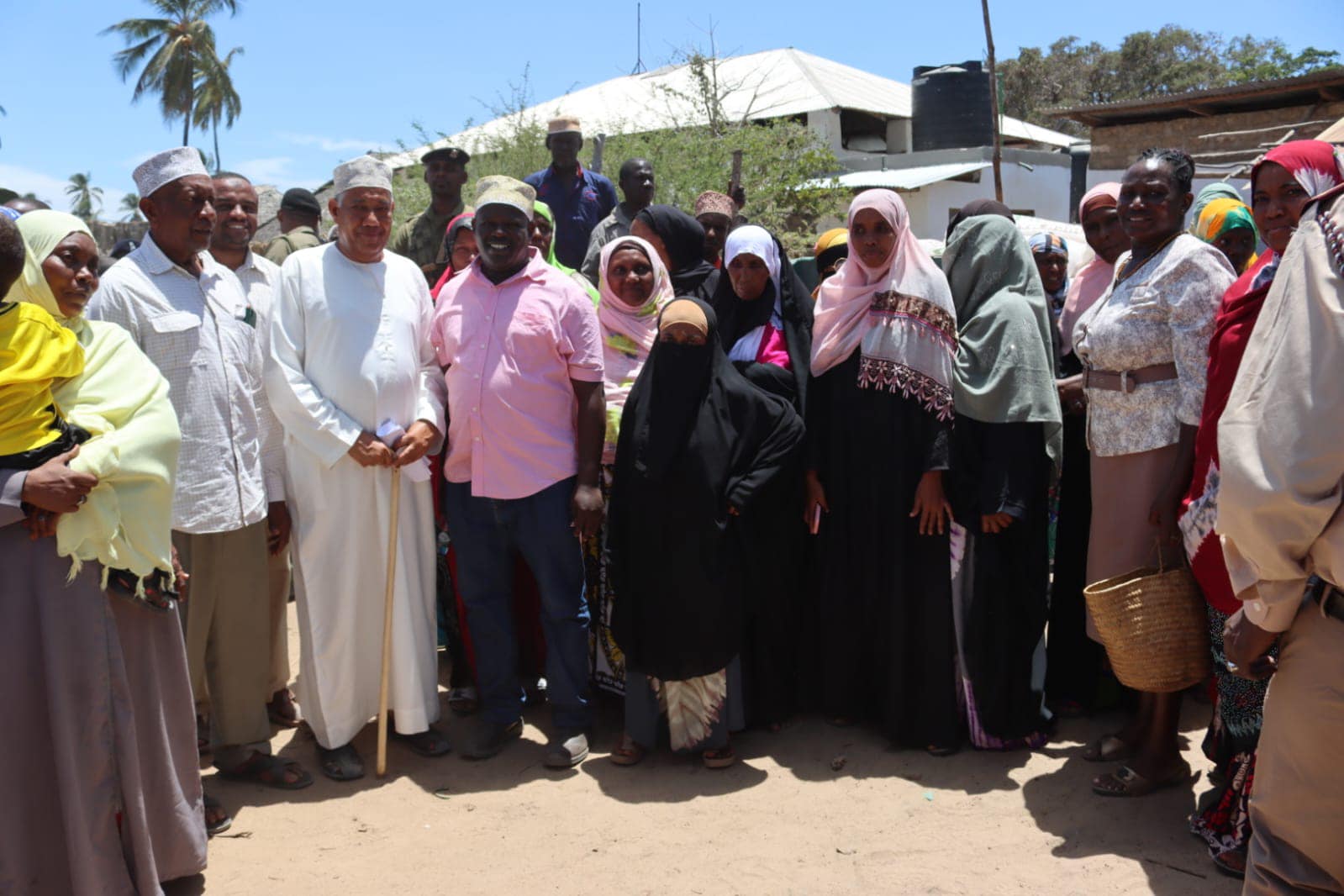 LAMU COUNTY GOVERNMENT THROUGH ASDSP || PROJECT SPUR FOOD AND INCOME SECURITY FOR POULTRY FARMERS IN LAMU EAST
Over 55 Small holder poultry farmers in Faza have today benefited with 1600 indigenous chicken from County Government of Lamu in partnership with Agricultural Sector Development Support Programme || (ASDSP)
The two beneficiary groups Mabrouk Self-help group (Shanga) and Wanati wa Chundwa received indigenous chicken, two incubators and 95 bags of chicken mash as part of boosting poultry farming to unlock the full potential for the sub sector in Lamu.
Speaking during the event at Chundwa, Faza Ward, Lamu Governor H.E. Issa Timamy E.G.H, O.G.W said the project is aimed at promoting food security and rural poverty eradication by providing disposable income opportunities to smallholder agro-pastoral households.
"This programme is designed to empower the youths and women economically and enhance food security in the county." stated Governor Timamy.
He further urged residents to join groups so that they can benefit from subsequent grants.
On Agriculture, the ANC party leader stated that his Administration had made arrangements to ensure farmers get planting seeds in good time as well as ensure there's a ploughing tractor in Faza.
Towards mitigation on the existing water crisis in Faza, the Governor said his administration is procuring 3 water boozers where one boozer will be stationed in Faza.
The Governor was accompanied by Agriculture CEC Member Hon. James Gichu, County Secretary Amb. Ali Abbas, Chief of Staff Mr. Abdulnasir M. Issa, ASDSP || Coordinator Mr. Richard Njuguna, Value Chain Development Officer Md. Beth Mwaringa among others.
-Ends-
For more information contact:
Lamu County Government Communications Office at communication@lamu.go.ke