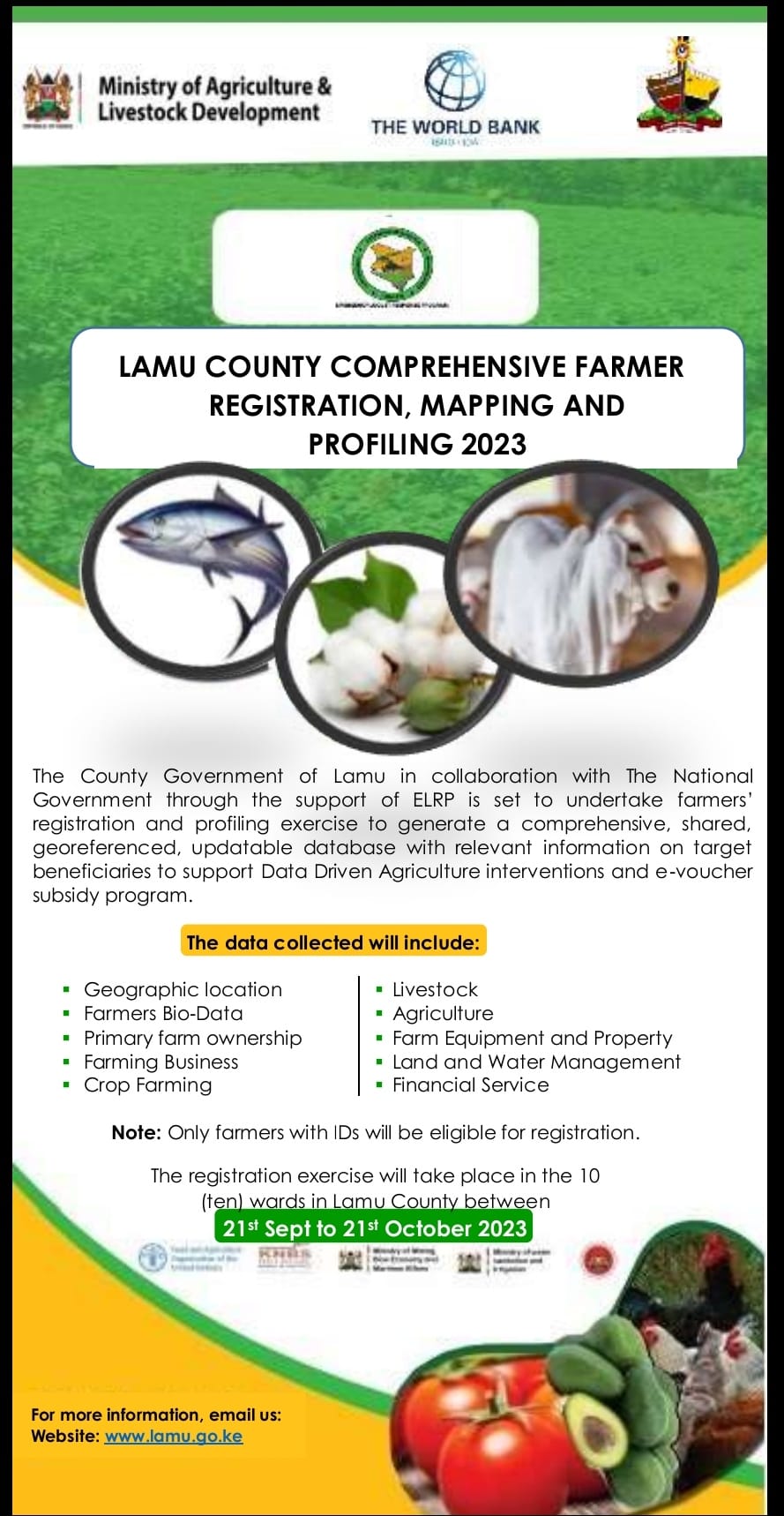 Lamu County To Launch Comprehensive Farmer's Registration, Mapping and Profilling 2023
County Government of Lamu is set to roll out a countywide farmer's registration, mapping and profiling 2023.
According to the Department of Agriculture, the department is currently training enumerators who will visit farmers involved in crop, livestock, tree and fish farming across the county for data collection that will be done through the KIAMIS system.
Speaking at the official opening of enumerators training at Mpeketoni ATC, CEC Member for Agriculture Hon. James Gichu underscored the importance of the excercise citing the County Government of Lamu has good intentions for farmers in Lamu, because when they access the data they are able to cater to the farmers' needs which will improve the county's production rate.
"According to Governor Timamy's Agricultural development agenda, the data collected will help to improve government, ensure farmer's have appreciated the technology, map opportunities atound them and also give directions on how to manage the agricultural sector" stated Hon. Gichu.
The registration exercise shall be done between 21st sept and 21st October 2023
-Ends-
For more information contact communications office at; communication@lamu.go.ke