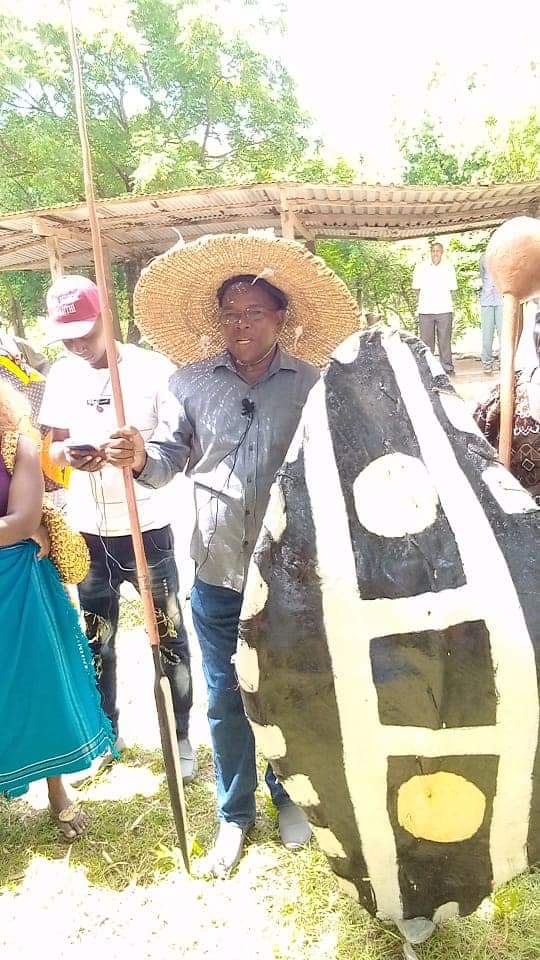 LAMU DEPUTY GOVERNOR MUNYUA OFFICIALLY OPENS THE MPEKETONI ANNUAL CULTURAL FESTIVAL
Lamu County Deputy Governor H.E. Raphael Munyua has urged Lamu West residents to embrace the Mpeketoni Tourism and Cultural Festival for peaceful coexistence.
The annual major cultural fest hailed by cultural enthusiasts as a shining symbol of unity in diversity which ended today gave a platform to all tribes in Lamu to showcase their most culturally rich cultures and vibrant local performances.
The cultural event that is being organized by the County Government of Lamu under the theme of Peace for Resilience seeks to create awareness about the local cultures, promote tourism and building resilience through peacebuilding efforts.
On display during inauguration were traditional dances, folklore, choirs, solo verses, band music and Taarab a tribute to the diverse communities that co-exist.
Lamu Deputy Governor H.E. Raphael Munyua graced the colorful opening ceremony that was held at Tiger grounds in Mpeketoni and underscored that cultural extravaganza is for the preservation and resuscitation of the local cultural heritage of all the communities domiciled in Lamu for peaceful coexistence.
"We are alive to the fact that culture can be used to foster peace, unity, and integration and ultimately enhance county and national development," said the D.G, adding the devolved unit will support such ventures in the coming subsequent years.
He further stressed that the cultural extravaganza provides the much needed platform to revive interest in local cultures and in the long run promote national unity.
The Deputy Governor who was representing Governor Issa Timamy further observed the festival was a wonderful way to promote communal harmony and teamwork through the exchange of local cultures.
"Governor Timamy's administration is committed to supporting and promoting our culture and natural talent," said the D.G while hailing Lamu's rich cultural heritage.
Governor Timamy who is away for official duties has said after a long pause, Lamu is witnessing cultural revival which allows locals and tourists to celebrate a new impetus to art, cultural richness and promoting peace.
Mpeketoni cultural festivals is being held after a successful Lamu Cultural festivals which was held last month in Lamu island.
-Ends-
For more information contact: Lamu County Government Communications Office at info@lamu.go.ke