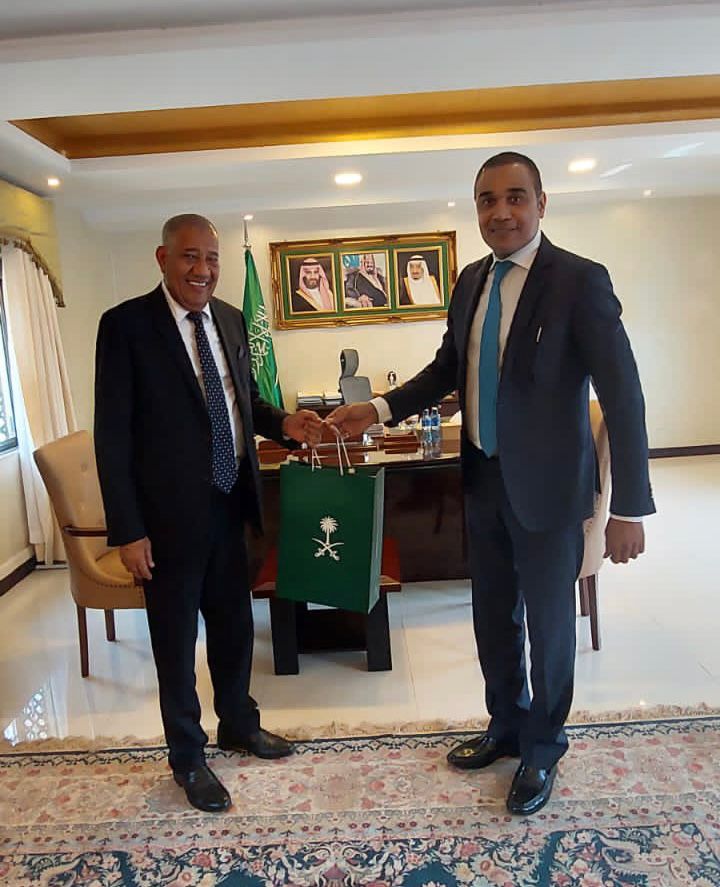 LAMU GOVERNOR PAYS A COURTESY CALL ON SAUDI AMBASSADOR TO KENYA
Saudi Arabia Ambassador to Kenya, H.E, Khalid bin Abdullah Al-Salman has today held talks with Lamu Governor H.E, Issa Timamy who paid him courtesy call at the Saudi Arabia embassy in Nairobi, Kenya.
They two discussed on areas of possible collaboration and cooperation between Lamu County and the Kingdom of Saudi Arabia.
Governor Timamy said Lamu was ready work with Saudi Arabia to strengthen beneficial cooperation that would open for trade and economic cooperation to the great people of Lamu.
-Ends-
For more information contact
Lamu County Government Communications Office at; communication@lamu.go.ke