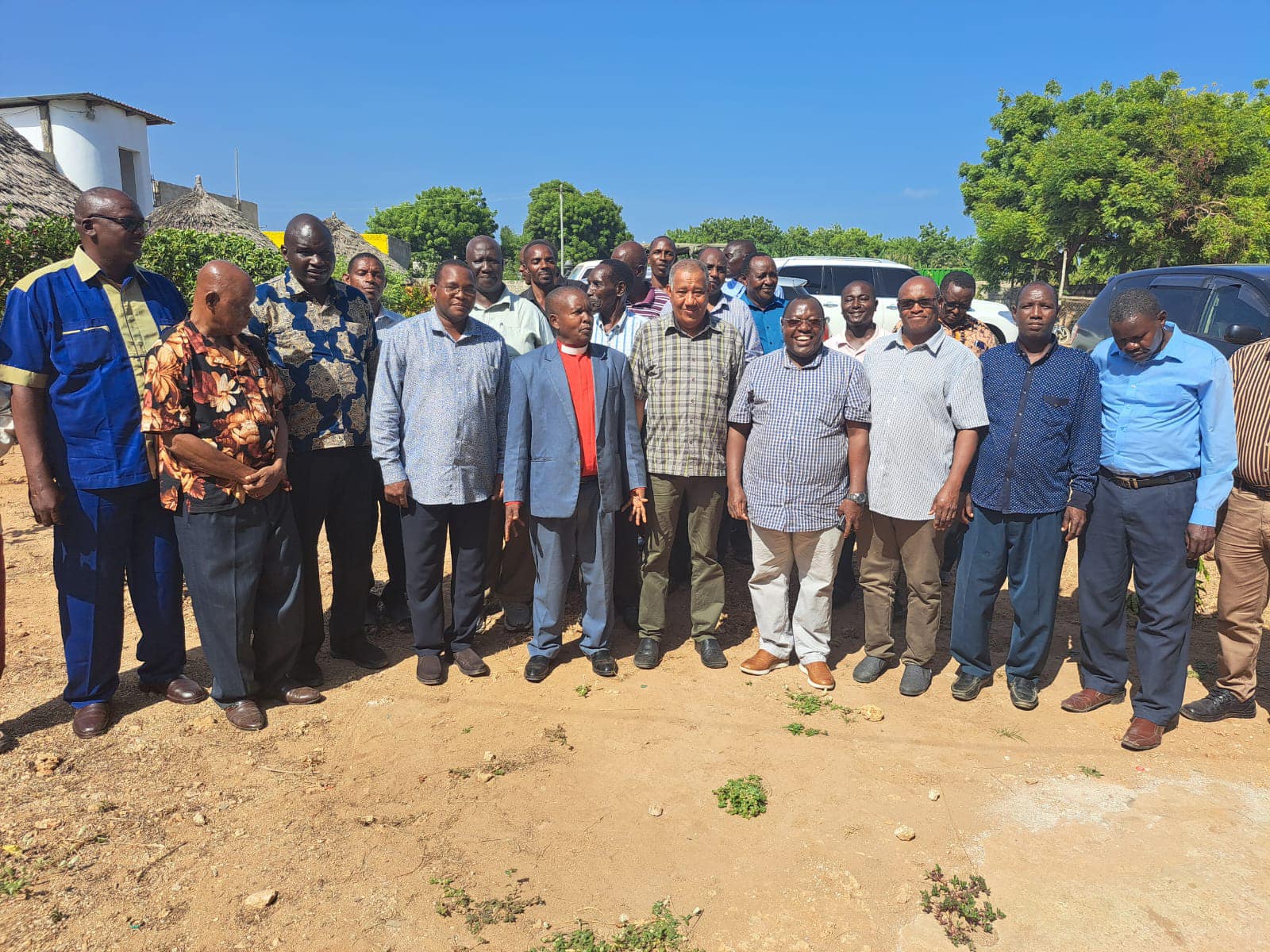 MPEKETONI RELIGIOUS LEADERS PLEDGE TO SUPPORT LAMU COUNTY GOVERNMENT
Lamu Governor H.E. Issa Timamy E.G.H, O.G.W has met and held discussions with Pastors from Mpeketoni this afternoon to discuss on how the church plays it's critical role in socio-economic transformation of Lamu County.
Their talks delved on how the church and the County Government of Lamu can work in synergy towards cultivating cohesion between all communities living in Lamu.
The Governor who was accompanied by his Deputy H.E. Raphael Munyua also adressed the issue of land noting that his administration remains commited to solve the land issue by ensuring all squatter land is surveyed and title deeds issued in earnest.
Lamu Deputy Governor H.E Rafael Munyua called upon Lamu residents to get along and live together as a family that is built on the foundation of faith, unity, peace and fraternity. The D.G further echoed Governor Timamy's sentiments in inclusivity stating that he will support the Governor in delivering his development agenda as well as ensuring they run a government that is all inclusive and reflects the face of Lamu.
The religious leaders thanked the Governor for recognizing them and further promised to support the county government in ensuring smooth service delivery to the residents and by extension, the realization of his manifesto to the great people of Lamu.
In attendance was National Police Service Chair. Hon. Eliud Kinuthia, Education C.E.C.M Hon. Sebastian Owanga and Chief of Staff Mr. Abdulnasir M. Issa.
-Ends-
For more information contact:
Lamu County Government Communications Office Email: communication@lamu.go.ke