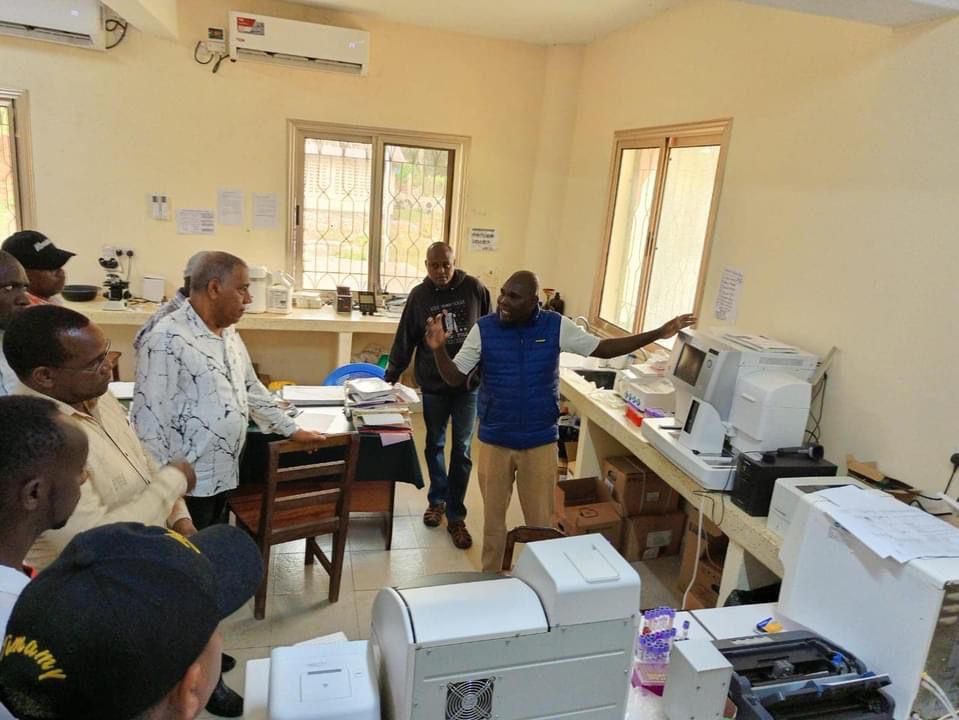 MPEKETONI SUB COUNTY INSPECTION TOUR
Lamu Governor HE Issa Timamy today made an impromptu visit to Mpeketoni Sub-County hospital to check on the services offered, the infrastructural state of the facility and the status of drugs availability.
During his tour, Governor Timamy visited pharmacy and drug stores to ascertain whether there were sufficient drugs and non-pharmaceuticals in the facility before interacting with patients and the public to inquire from them the quality of services offered.
The Governor who was accompanied by his Deputy HE Raphael Munyua, expressed his commitment to operationalize the maternity wing, modernize TSS ward, facelift the Mpeketoni sub county hospital, equipping the new Mpeketoni OPD block as well as introducing automation of hospital payment services to improve transparency and efficiency.
"I urge the Department of Health to direct much attention to service delivery and motivation of health staffs in a bid to improve working standards and morale that will help restore county residents trust and faith in our facilities. I would also want to urge our medical practitioners to be robust, effective and efficient towards serving the great people of Lamu" Governor Timamy said.
Towards improving service delivery, the Governor further highlighted that plans were underway to introduce automation of hospital payment services which will improve transparency and efficiency. The county will also introduce mechanisms to mitigate unexplainable losses of drugs and absenteeism of health staff.
The Governor also noted that the County will be procuring two additional coolers to be fitted at Mpeketoni sub county morgue.
His visit comes as part of his departmental fact finding tour to ensure all departments are working effectively.
The governor later visited Mpeketoni market traders.
-Ends-
For more information contact:
Lamu County Government Communications Office at info@lamu.go.ke