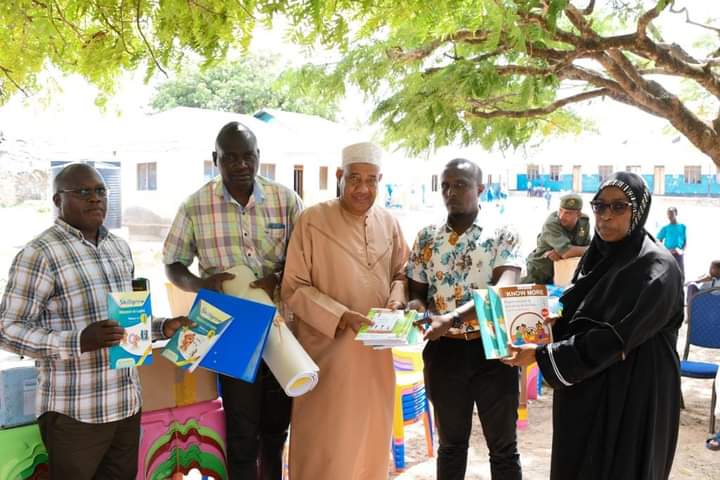 RENOVATION OF KIZINGITINI ECDE COMMENCES AS PUPILS' RECEIVE FREE LEARNING MATERIALS FROM LAMU COUNTY
Lamu Governor H.E Issa Timmay has this morning commissioned the renovation of Kizingitini ECDE center and also spearheaded the distribution of free learning materials to the ECDE center.
The materials will go a long way towards entrenching a holistic development approach in our learning institutions.
Speaking during the event Lamu Governor H.E Issa Timamy underscored the importance of early childhood education adding that they are the base to nurture a child's social, emotional, cognitive and physical needs in order to build a solid and broad foundation for lifelong learning and wellbeing.
"My administration will remain committed to support and equip our ECDE centers that will enable our beloved children to acquire learning abilities and the required social development" said Governor Timamy.
CECM Education Hon. Sebastian Owanga thanked H.E Governor Timamy for demonstrating his goodwill towards investing in ECDE noting that they have strong dividends to individuals, communities, and national economies through improved livelihoods.
-Ends-
For more information contactLamu County Government Communications Office at; communication@lamu.go.ke