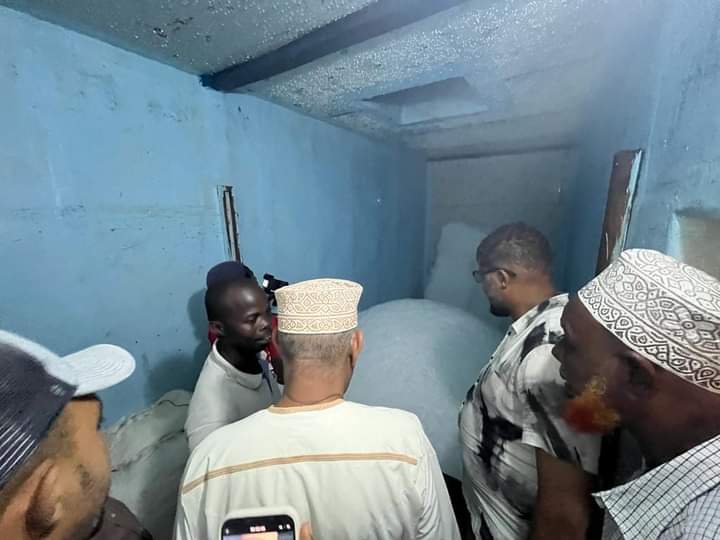 TAPPING BLUE ECONOMY- Lamu Re-Opens Kizingitini ice plant
As part of County Government of Lamu plans towards boosting the Blue Economy sector, the County government has today re-opened the Kizingitini ice plant in a bid to spur the fisheries sector and optimize efficiency on flake ice production.
Speaking while re-opening the ice plant, Lamu Governor H.E Issa Timamy EGH, OGW said the plant which is conveniently located in Lamu East has section for storage of fish and other sea catch, will greatly assist to reduce post-harvest losses and empower fishermen to determine pricing by allowing them to keep their catch fresh for longer.
The plant will also enable fisher groups from nearby villages to obtain ice from the facility with ease and eliminate the long trips made to Lamu Island and beyond to obtain ice which has a lower shelf life.
Governor Timamy who is at Kizingitini to inspect Government projects is accompanied by CECMs, County Secretary Amb. Ali Abbas, Chief of Staff Mr. Abdulnasir Issa, Chief Officers among other government officials.
-Ends-
For more information contact communications office at; communication@lamu.go.ke