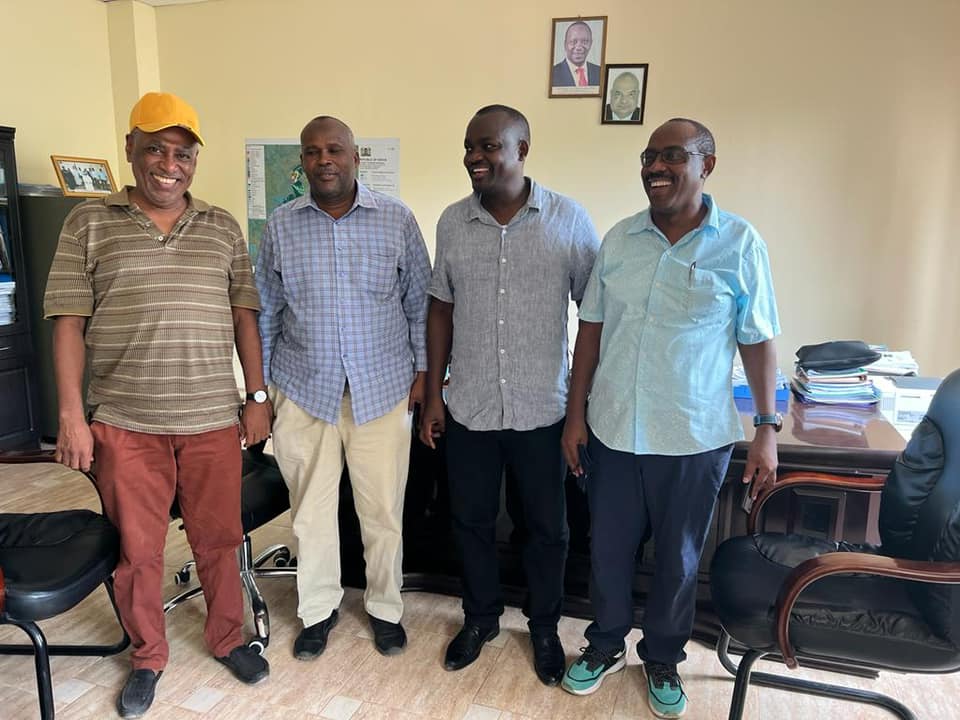 LAPSETT C.E.O Mr. Stephen Ikua paid a courtesy call to the office of the Governor and was recieved by County Secretary Mr. John Mburu and Chief of Staff Mr. Mohammed Bute.
Mr. Ikua who is in Lamu on a familiarisation tour of the Lamu Port and the LAPSETT corridor, underscored the importance of a close working relationship with the County Government of Lamu and other stakeholders in making the multi billion project a success.
The LAPSSET corridor development authority C.E.O who is on a familiarization and inspection visit at Lamu Port, was accompanied by LAPSETT Director Mohamed Hashim, Regional Manager LAPSSET Mr. Salim Bunu, M.r Abdishukri Osman among others.
-Ends-
For more information contact;
Lamu County Government Communications office at; info@lamu.go.ke