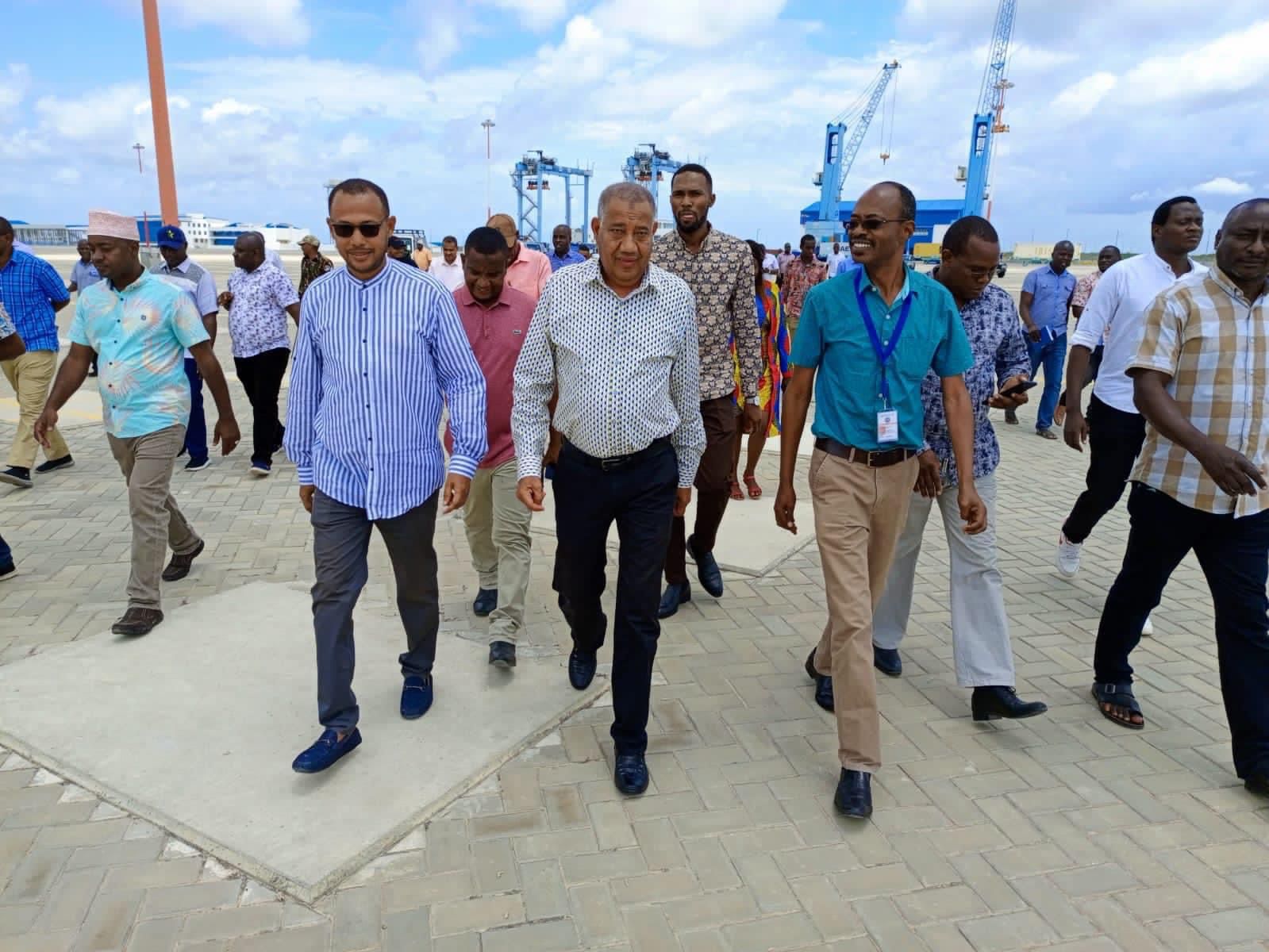 Lamu Governor Issa Timamy accompanied by his Deputy Raphael Munyua led other Lamu County elected leaders on a familiarization tour of the Lamu Port earlier today.
The Regional Manager of LAPPSET, Mr. Salim Bunu, and the Manager of Cargo Operations at the Lamu Port, Mr. Peter Masinde, showed Governor Timamy through the finished facilities and infrastructure. Governor Timamy pledged his support and cooperation for the full realization of the new port, which he emphasized will significantly boost the county's economic development .
Governor Timamy met with senior management of the inter agencies, including Kenya Ports Authority, LAPSSET Corridor Development Authority, Kenya Bureau of Standards (KEBS), Kenya Revenue Authority, and KeNHA Kenya, among others. He was also accompanied by Lamu West MP Stanley Muthama, Senator Joseph Githuku, and a number of MCAs.
Governor Timamy emphasized the County's participation and cooperation in the creation of the livestock export zone while further promising to facilitate allocation of land and marketing the new port for the export of livestock. Additionally, he requested cooperation and joint efforts in hosting an investor conference in Lamu later this year.
The Adhoc Committee on Operationalization of Port of Lamu, co-chaired by Lamu County Commissioner Mr. Irungu Macharia and KPA General Manager Port of Lamu Eng. Vincent Sidai, serves as the umbrella organization under which the agencies operate.
Ends
For more information contact:
Lamu County Government Communications Office at info@lamu.go.ke