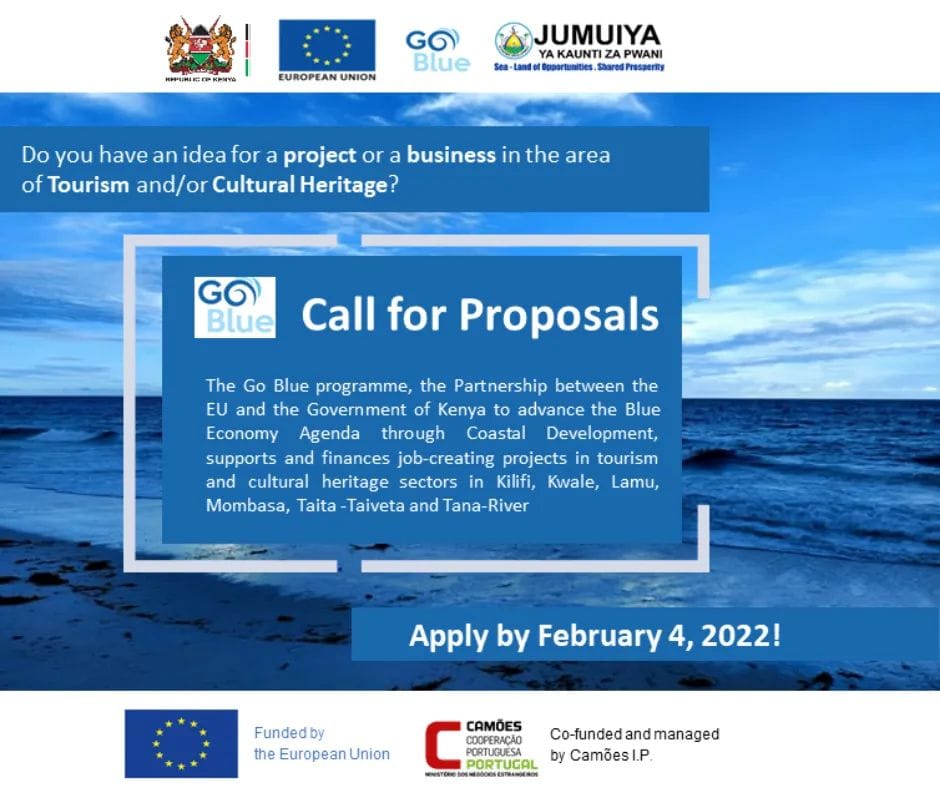 DO YOU HAVE AN IDEA FOR A PROJECT OR A BUSINESS IN THE AREA OF TOURISM AND/CULTURAL HERITAGE ? 📢APPLICATIONS OPEN UNTIL FEBRUARY 4!
𝐓𝐨𝐮𝐫𝐢𝐬𝐦 𝐚𝐧𝐝 𝐂𝐮𝐥𝐭𝐮𝐫𝐚𝐥 𝐇𝐞𝐫𝐢𝐭𝐚𝐠𝐞
Until February 4 applications for the Go Blue Call for Proposals for the development of Tourism and Cultural Heritage sectors in Kenya´s Coastal counties including Lamu, Kilifi, Kwale, Mombasa, Taita-Taveta, Tana-River are open.
Regulation and application forms available at https://goblue.co.ke/go-blue-proposals or http://ow.ly/v33o50GLYWL_