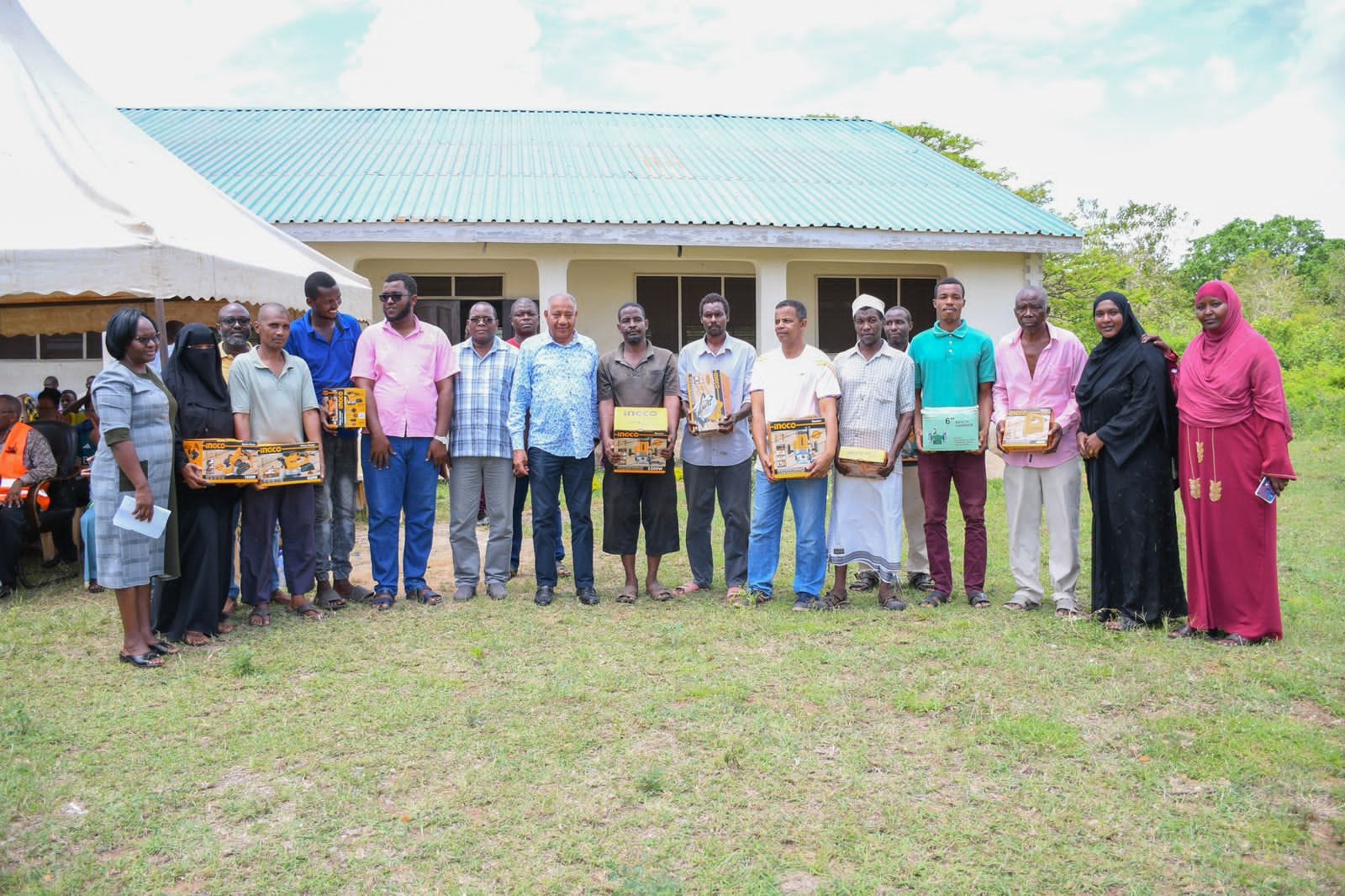 EMPOWERING THE YOUTH: Governor Timamy gives VTC graduates from Witu start-up kits to start their own businesses.
Lamu Governor H.E Issa Timamy EGH, OGW has this afternoon provided free workshop equipment to Witu Vocational Training Center graduates to enable them put their training into practice and create job opportunities to other youths.
Speaking at the event at Witu social hall in Witu town, Governor Timamy said the programme will cover all VTCs with the aim of creating opportunities for technical graduates to put their training to use.
"This is a continuation of my Administration efforts in engaging graduates from our VTCs institutions. You now have the necessary skills and expertise that if well utilised, can transform yourselves. Start small and with time you will break even," said Governor Timamy to the beneficiaries.
The Governor further expressed the need for youths to join VTCs to acquire technical skills citing wide job market and ability to initiate self employment.
The Governor who is in Witu to launch government projects also gave out cheques to 14 different special interest groups with each getting Sh. 100,000 as seed capital to be invested in business.
In attendance was H.E Deputy Governor Raphael Munyua, County Secretary Amb. Ali Abbas, CECMs, CoS Mr. Abdulnasir Issa, Chief Officers, MCAs led by local Hon. Suleiman Farah among others.
_Ends_
For more information contact Communication office at communication@lamu.go.ke