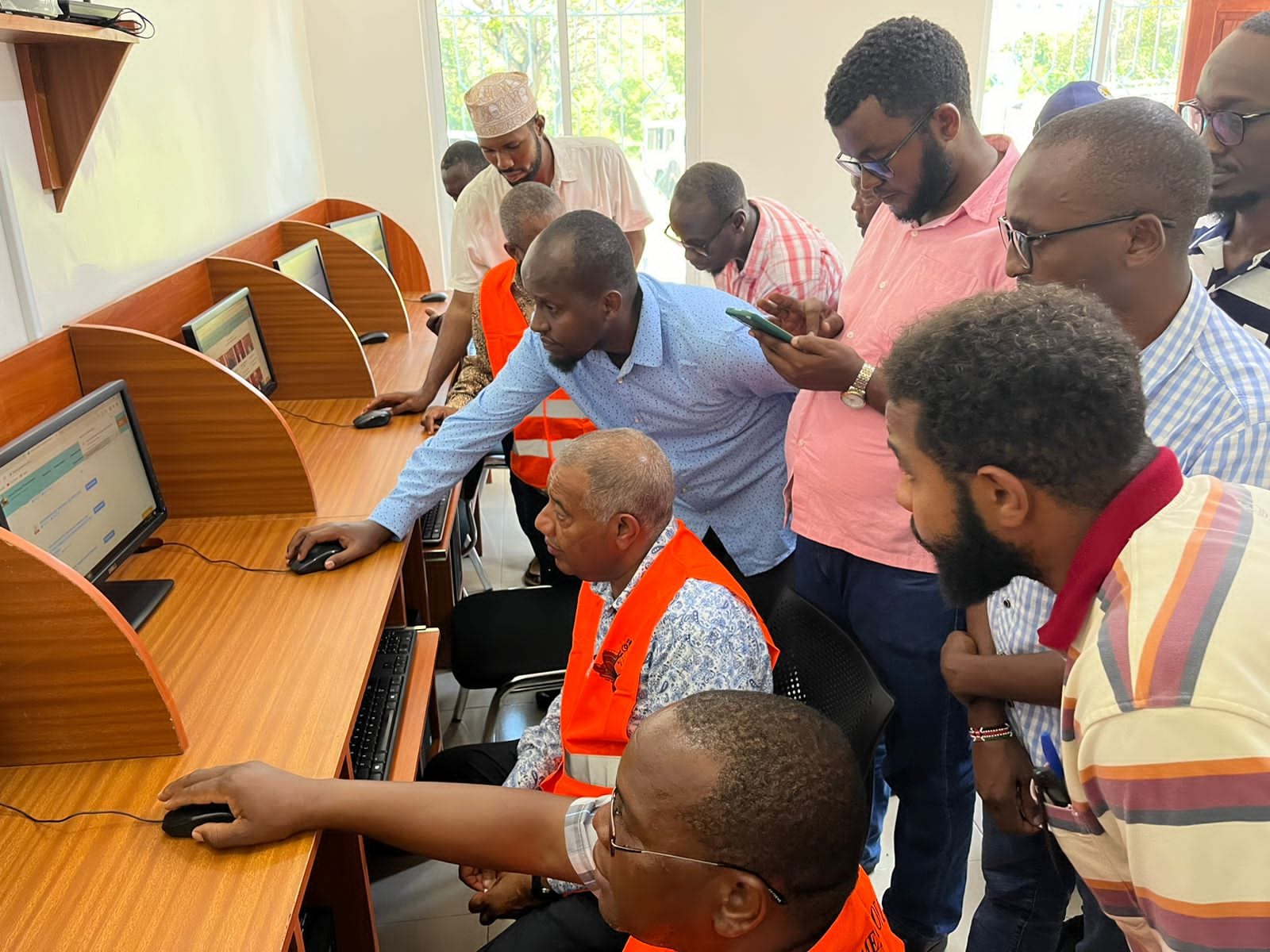 GOVERNOR TIMAMY OPENS NEW ICT CENTER IN WITU WARD
County Government of Lamu through the Department of ICT has today opened a new Information Center at Witu town in Lamu West.
The newly opened ICT Center is part of Governor Timamy's agenda for empowering the youth with skills and knowledge to exploit the millions of jobs available in the digital space.
In line with his digital transformation agenda, the Governor has emphasized that the ICT centers will provide free internet, training and work spaces to enable the public to access online jobs and information for decision making.
The ANC party leader who is in Witu to launch government projects has called upon youths to embrace ICT, because in the near future technology will replace the traditional work where individuals work for multiple employers globally in chargeable chunks.
He also noted that digital work require skills and ethical values and called on parents and guardians to support their children to acknowledge digital work as authentic. He said digital work is lucrative and supports millions of people around the world.
The county government of Lamu through the Department of ICT is working towards the achievement of universal access to technology by opening up ICT centers and has already opened Mkunumbi ICT center as part of the other 5 ICT Centers (Bahari, Mkomani, Hindi, Shella, Faza and Kiunga) that will be opened soon.
The Governor was accompanied by his Deputy HE Raphael Munyua, CECMs, County Secretary Amb. Ali Abbas, CoS Mr. Abdulnasir Issa, Chief Officers among others.
Ends
For more information contact
Communication office at: communication@lamu.go.ke