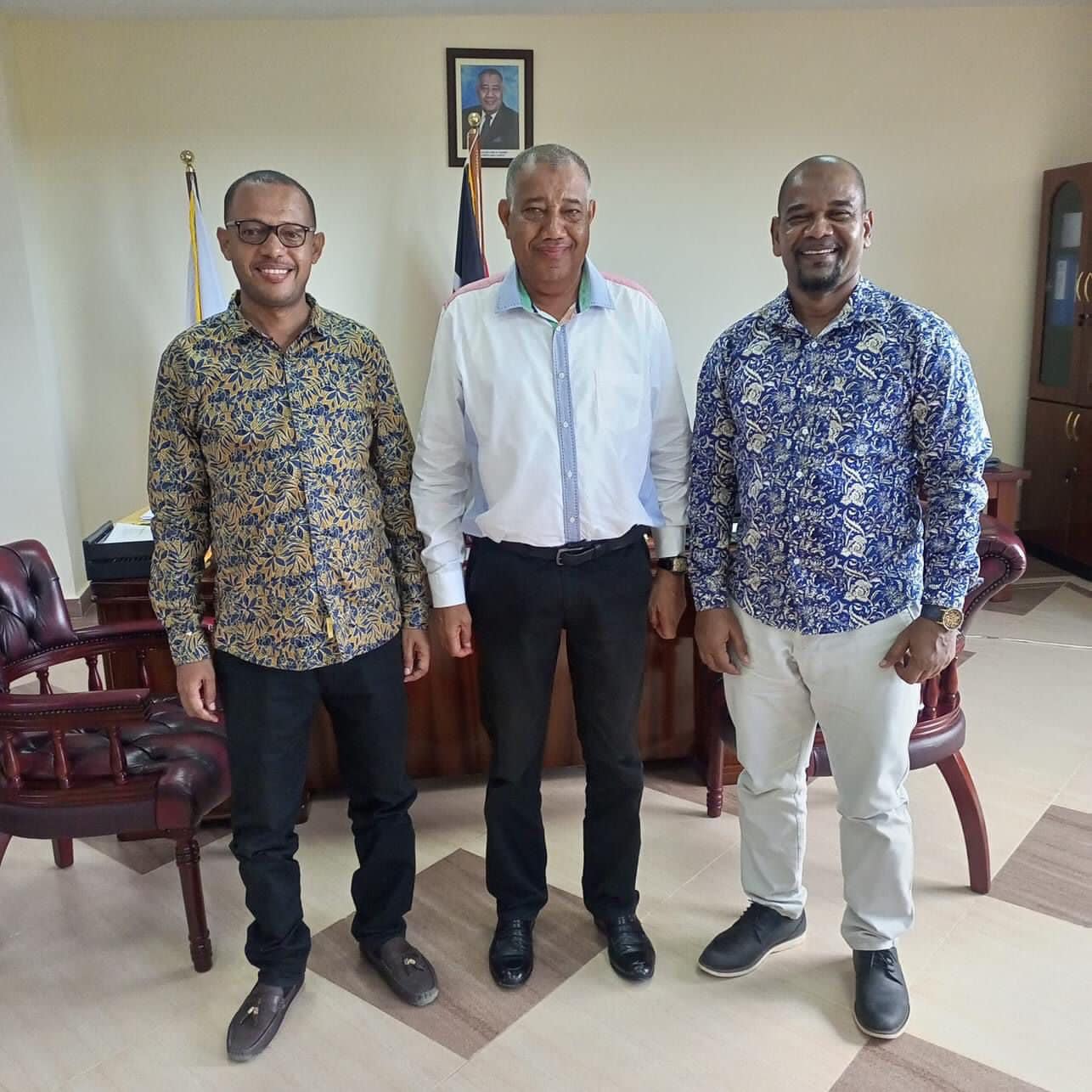 Newly Appointed Chairman of the LAPSSET Board of Directors Hon. Ali Mbogo Pays Governor Timamy a Courtesy Call
The newly appointed Chairman of the LAPSSET board of Directors Hon. Ali Mbogo has today paid a courtesy on Lamu Governor H.E. Issa Timamy E.G.H, O.G.W in his office at Mokowe County Headquarters.
They both agreed on the need to market Lamu port as the port of choice in the region and importantly forge towards connecting the landlocked East African economies to global trade routes.
Governor Timamy also emphasized on the importance of actualization of the proposed Lamu Special Economic Zone saying that it will stimulate entrepreneurship, drive investments and spur growth in the county and country.
Hon. Mbogo thanked the Council of Governors' Blue Economy Committee Chair for his commitment towards ensuring Lamu port opportunities are tapped into and in turn boost Kenya's status as a transport and logistics hub create employment, get export commodities for Lamu port to have a balance of trade and make Lamu Port an import and export hub.
The two also delved into setting up a technical committee from both LAPSSET and Lamu county Government to plan together the Lamu Special Economic Zone.
Special Economic Zones have been integrated into Kenya's long-term development blueprint Vision 2030 that aims to transform Kenya into a newly industrialized, middle-income country by2030.
Among key strategies prioritized in the blue print include;
1. Creating jobs in manufacturing.
2. Reducing the regulatory burden on manufacturing
3. Raising investment in the manufacturing sector.
4. Enabling Country's industrial Competitiveness.
LAPSSET board of Directors Chair Hon. Ali Mbogo was accompanied by LAPSSET Regional Manager Mr. Salim Bunu.
-Ends-
For more information contact
Lamu County Communications Office communications@lamu.go.ke