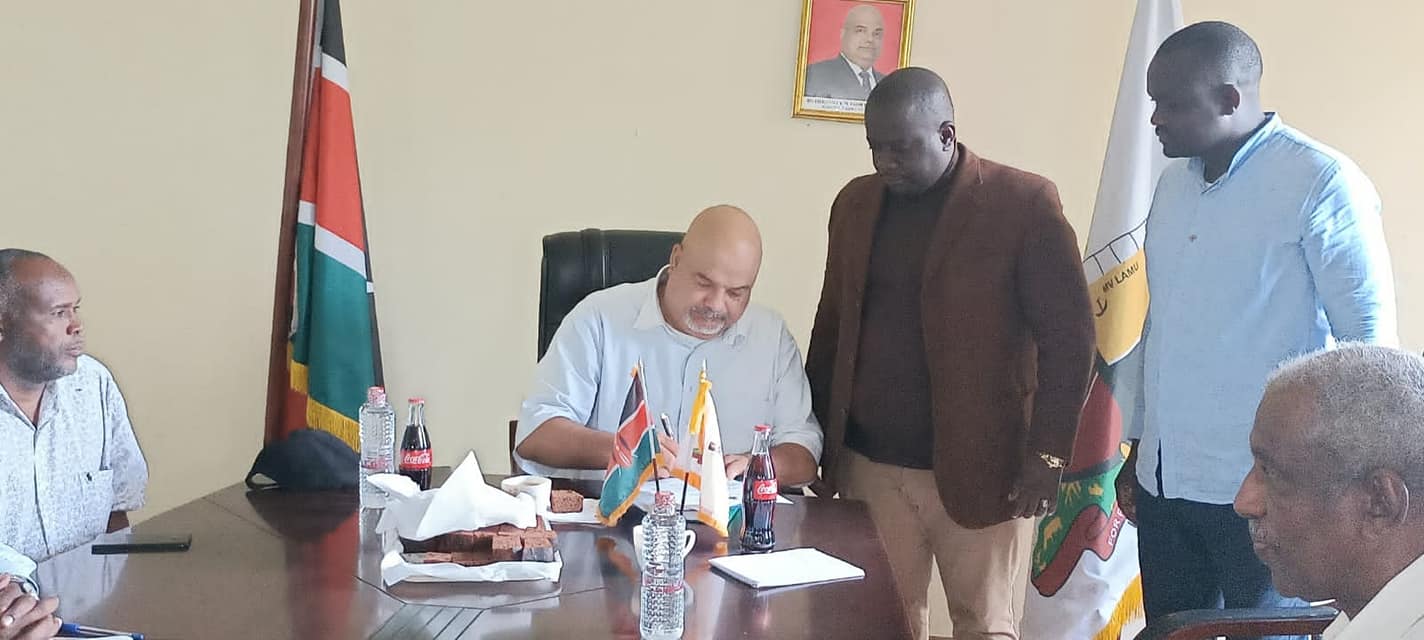 NEWLY APPOINTED, TRADE, TOURISM AND INDUSTRIALIZATION CECM SWORN IN
County Executive Committee Member (CECM) Trade Tourism and Industrialization nominee Hon. Dismas Polle Mwasambu has taken oath of office this afternoon at a ceremony presided over by Governor Fahim Twaha, at the County Headquarters in Mokowe.
Hon. Dismus who served as CECM in 2017-2018 will take office immediately and has pledged to carry out his duties in accordance with the constitution while maintaining integrity and fairness in service delivery.
Governor Twaha spoke at the event, congratulating the newly appointed CECM and encouraging him to lead his department with excellence.
Governor Twaha reassured Hon. Dismus of his support and challenged him to demonstrate excellence in management by completing the department's flagship projects.
Hon. Dismus replaces Hon. Josphat Musembi, who resigned to pursue active elective politics.
-Ends-
For more information contact
Lamu County Communications Office at: info@lamu.go.ke