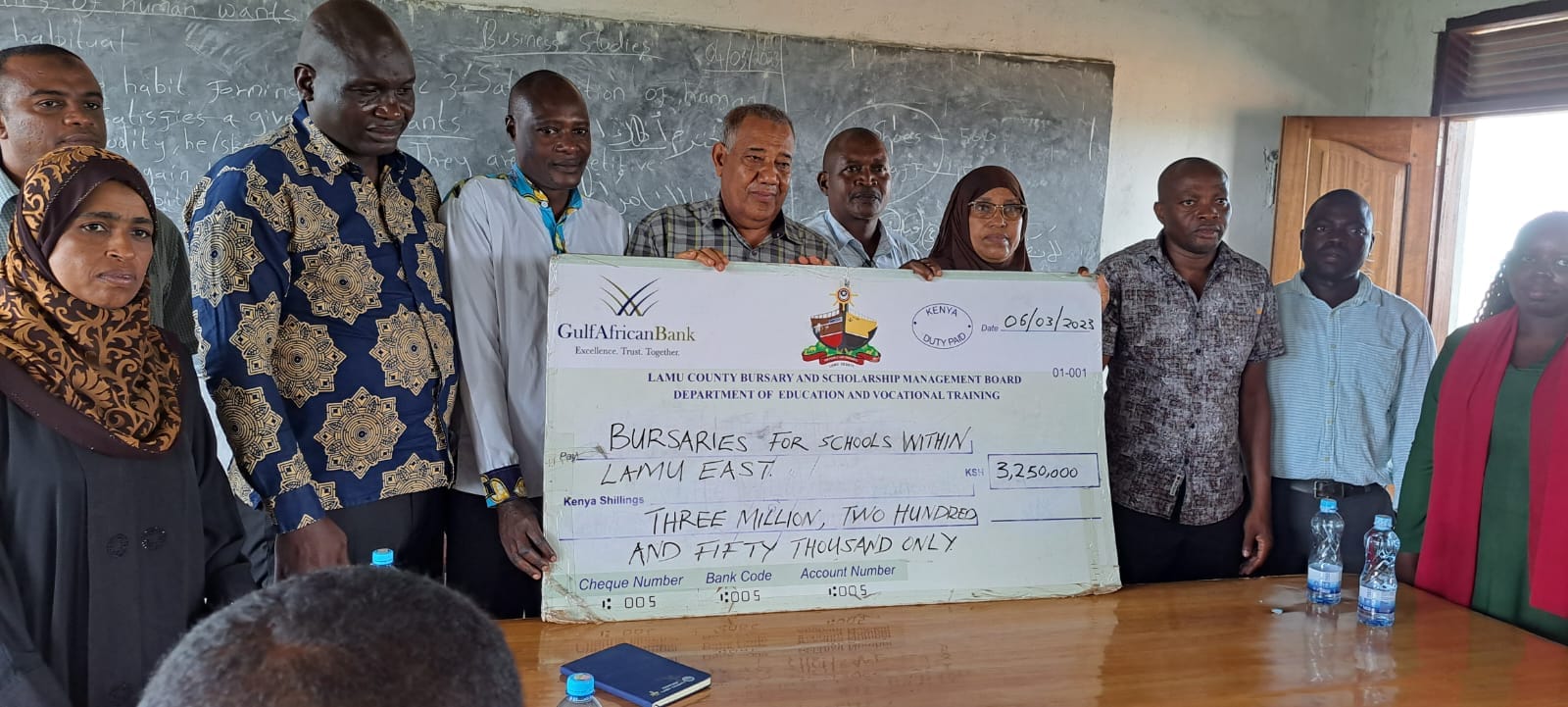 SIX SECONDARY SCHOOLS IN LAMU EAST CONSTITUENCY RECEIVE BURSARY AND SCHOLARSHIP CHEQUES WORTH OVER 3 MILLION.
H.E. The Governor Issa Timamy E.GH, O.G.W has today issued busuary and scholarship cheques worth Ksh. 3 million to six secondary schools in Lamu East Constituency.
The six schools are:-
– Faza secondary school
– Kizigitini secondary school
– Patte Girls secondary school
– Siyu Secondary school
– Sheikh Msellem Secondary school Mbwajumwali.
The scholarship will benefit continuing students who are currently enrolled under the County bursary and scholarship program.
The Governor also congratulated students who received their scholarships and encouraged them to work hard in their studies since it's only through hard work that they can achieve their goals.
"In order to cultivate a reading culture in Lamu East, I will personally buy story books since they are critical towards improving reading and speaking skills." Said Governor Timamy at Patte Girls secondary.
The Governor further stated that his administration will not hesitate to recall scholarships to all those will not perform in their studies.
In attendance was Education C.E.C.M Hon. Sebastian Owanga, Chief Officer Ms. Hafswa Difini, Chief of Staff Mr. Abdulnasir Issa, Chief Officer Fisheries and Blue Economy Kamalu Shariff among others.
-Ends-
For more information contact
Lamu County Communications Office at communication@lamu.go.ke