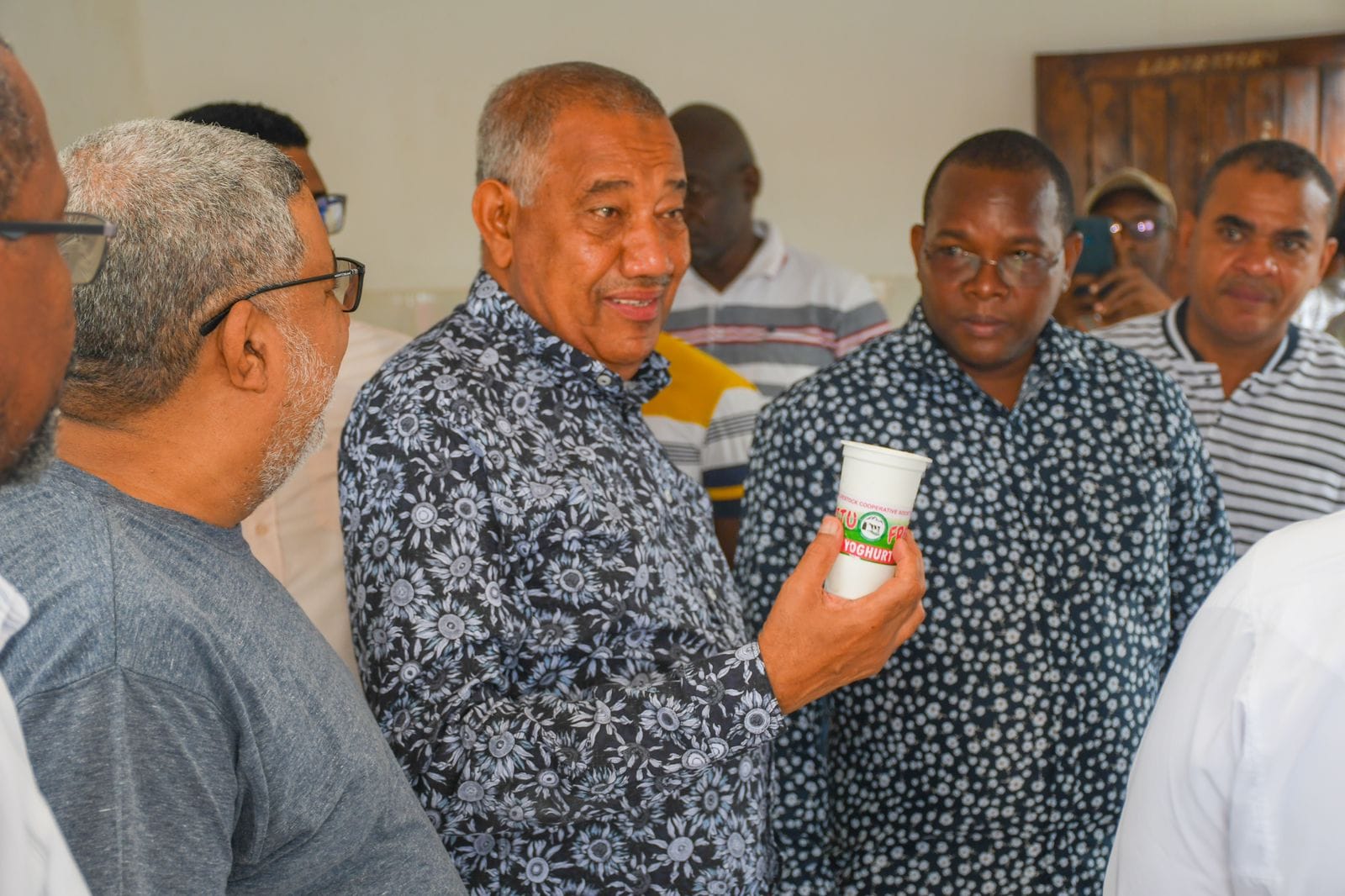 WITU COOPERATIVE GROUP TURNS FORTUNES WITH MILK PACKING & YOGURT MAKING VENTURE
After many years of struggling with lack of dairy market, over 1,000 dairy farmers from Witu Ward have finally discovered a secret to create value addition by packaging fresh milk and making yoghurt.
Witu Livestock Cooperative was officially opened today by H.E Governor Issa Timamy EGH, OGW and has rekindled the hope of dairy farmers from Witu who had for a long time suffered a blow from low milk prices.
Governor Timamy lauded the members initiative towards tapping into an opportunity that had been unexplored. He further committed to assist the cooperative society towards marketing their products and finding donors who will help them operate at their optimum.
Other farmers were called upon to form/join cooperatives since that's the easiest way they can access government funding as well as attract investors.
The Governor was accompanied by his Deputy HE Raphael Munyua, CECMs, County Secretary Amb. Ali Abbas, CoS Mr. Abdulnasir Issa, Chief Officers, MCAs, among others.
_Ends_
For more information contact Communication office at communication@lamu.go.ke