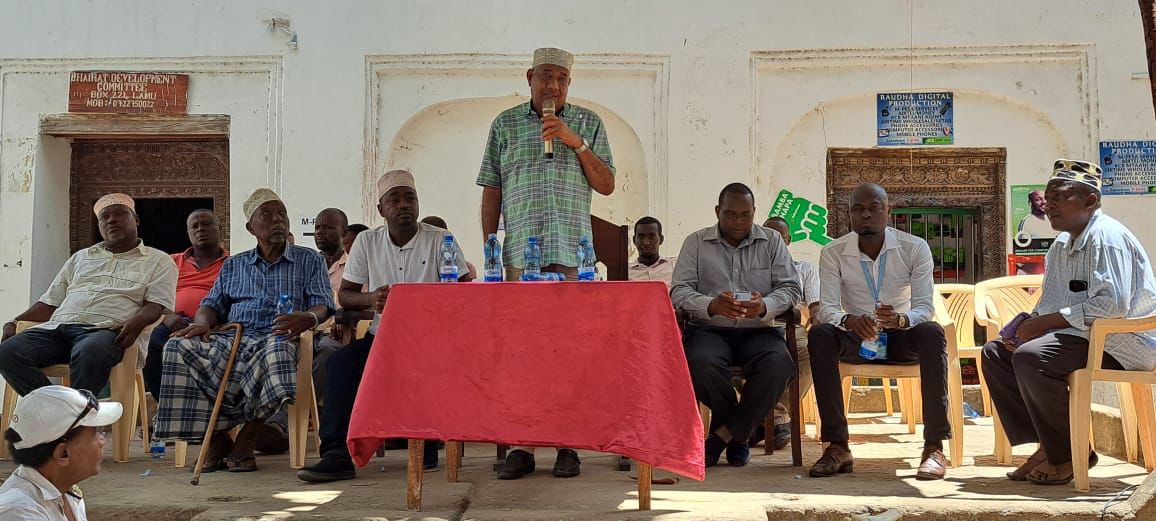 GOVERNOR TIMAMY PROMISES MORE OPPORTUNITIES TO PWDs IN LAMU
Lamu Governor H.E Issa Timamy has promised to double the county budget allocation for persons living with disabilities and create for them more employment opportunities in his administration.

Speaking when he attended a Community Based Organization event in Lamu that was giving PWDs wheelchairs to enable move with ease, the Governor said his administration is committed and will ensure all PWDs are treated with dignity and given all opportunities they deserve.

Governor Timamy who was accompanied by his Deputy Governor H.E. Raphael Munyua commended the Khairat Community which is a community based organization together with The Accessibility Institute (T.A.I) for donating 13 wheelchairs to different disabled people within Lamu.
"People who are disabled have a role to play in our society and they should be enabled to perform. My administration will work together with them because there is a big potential and we are determined to ensure each and every PWD is given an opportunity in the development of our county," The Lamu County Governor said.
He further noted there will be a proper identification of PWDs in Lamu that will enable the government to reach them whenever there is government aid or opportunities.
T.A.I General Manager Mr. Suleiman Charo said the commitment made by the governor towards PWDs social protection would go along way towards ensuring their fundamental effective inclusion and active participation in society. T.A.I works in collaboration with the Khairat Foundation to identify and support PWDs and they mainly target the youth (13-30 years) with aid, education and sourcing employment opportunities.
Also in attendance was Lamu County Chief of Staff Mr. Abdulnassir M. Issa, Managing Director DTB Mr. Mohamed Khatib, Khairat Community founder Mr. Abdulrahman Omar among others.
-Ends-
For more information contact
Lamu County Government Communications Office at; communication@lamu.go.ke