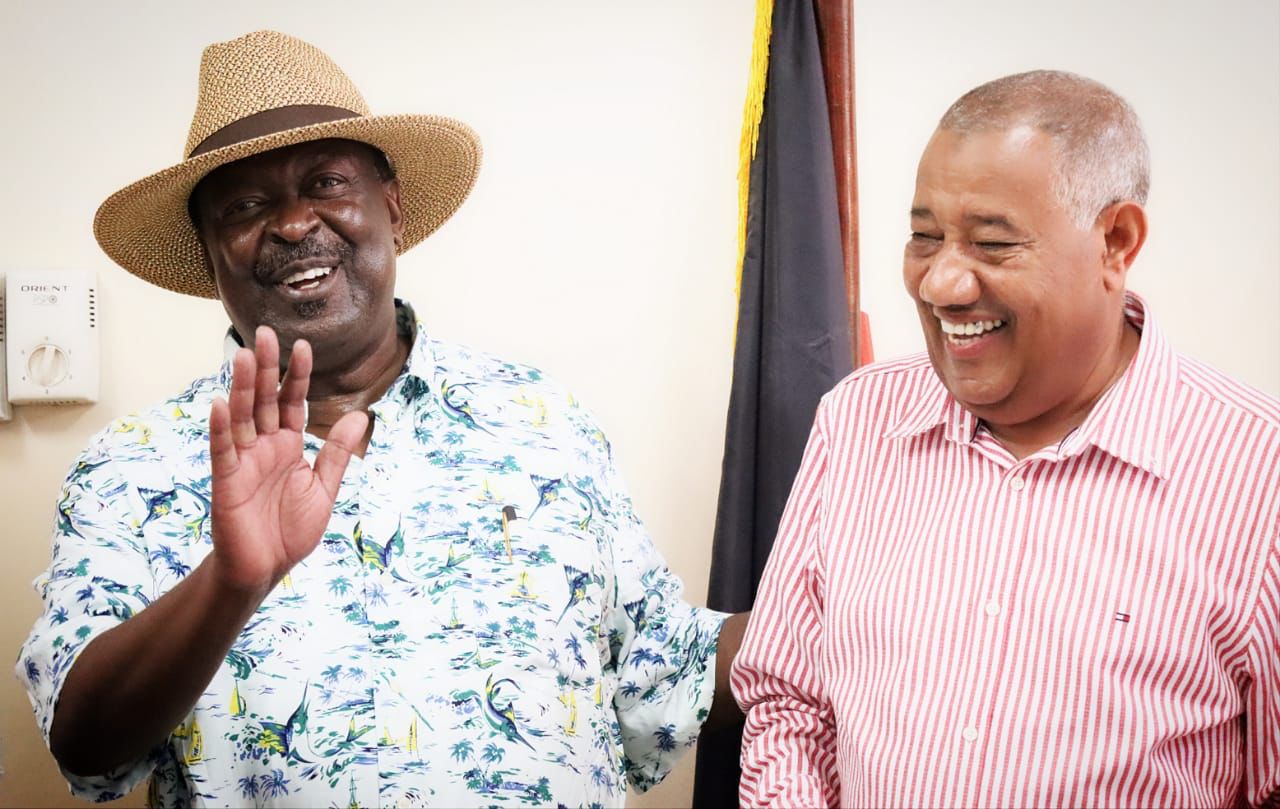 The 20th Lamu Cultural Festival, which featured exhilarating water sports to thrilling cultural dances and dazzling arts came to a close this Saturday evening 27th November 2022.
The event was hosted by the Lamu Governor H.E. Issa Abdalla Timamy and graced by a host of dignitaries led by Kenya's Prime Cabinet Secretary H.E. Musalia Mudavadi, Ambassadors, Political leaders drawn from across the country, local leaders among others .
The three day action packed Lamu Festival 2022 attracted over 40,000 foreign and local tourists to the beautiful Lamu archipelago, enthralling them with activities like; dhow races, donkey races, fishing competition, traditional henna paintings, numerous poetry readings, music performances and competitive Bao games and an endless selection of mouth watering Lamu cuisine.
This year's festival's theme, "A melting pot of variety and multiculturalism," played a key role in emphasizing the richness of Lamu's culture, promoting intercultural understanding, and showcasing the rich and varied cultural manifestations of Lamu's different communities.
Speaking during the donkey racing competition, H.E. Mudavadi lauded the Lamu county government for meticulously and successfuly organizing cultural events, which were heavily dependent on the outdoors and focused on bringing artforms and broader cultural expressions into unusual locations and innovative combinations..
"I'm glad to be in Lamu the Island that conjure dreams of paradise: an escape from the rat race and a perfect patch of sand where you can relax under rustling palms and gaze at a serene blue sea to celebrate and explore the rich culture that is a once-in-a-lifetime communal cultural experiences" said the Prime Cabinet Secretary.
Lamu Governor H.E. Issa Timamy thanked everyone who contributed to the event's success, emphasizing that the purpose of this year's celebration was to foster a sense of shared euphoria and collective joy that was in keeping with Lamu's rich social heritage that not only define Lamu County, but also binds the society to pass it on from one generation to another.
"There is no disputing the value of cultural festivals, and we are cognizant of the fact that none of our social interactions are as energizing as the festival. Participating in this year's festival gives one a chance to learn about the cultural histories of our different communities, as well as to value variety, promote peace and cohesiveness, and support these communities," said the A.N.C national party leader.
The event has brought Lamu Island roaring back to life after a protracted break caused by the impacts of COVID-19 with winners in various categories being honored with cash prizes.
Among those in attendance were top national government officials, dignatries and diplomats including Marsabit Governor H.E. Mahamoud Ali, Garissa Governor H.E. Nadhif Jama, Lamu Deputy Governor H.E. Raphael Munyua, Ambassadors H.E Khalid Bin Abdullah Al-Salman-Saudi Arabia, H.E V.Pantazopoulou-Greece, H.E. Rasheed Qusai-Kuwait, H.E. Ole Thonke-Denmark, Lamu County Senator Hon.Githuku, Lamu County Members of Parliament, MCAs among others.
-Ends-