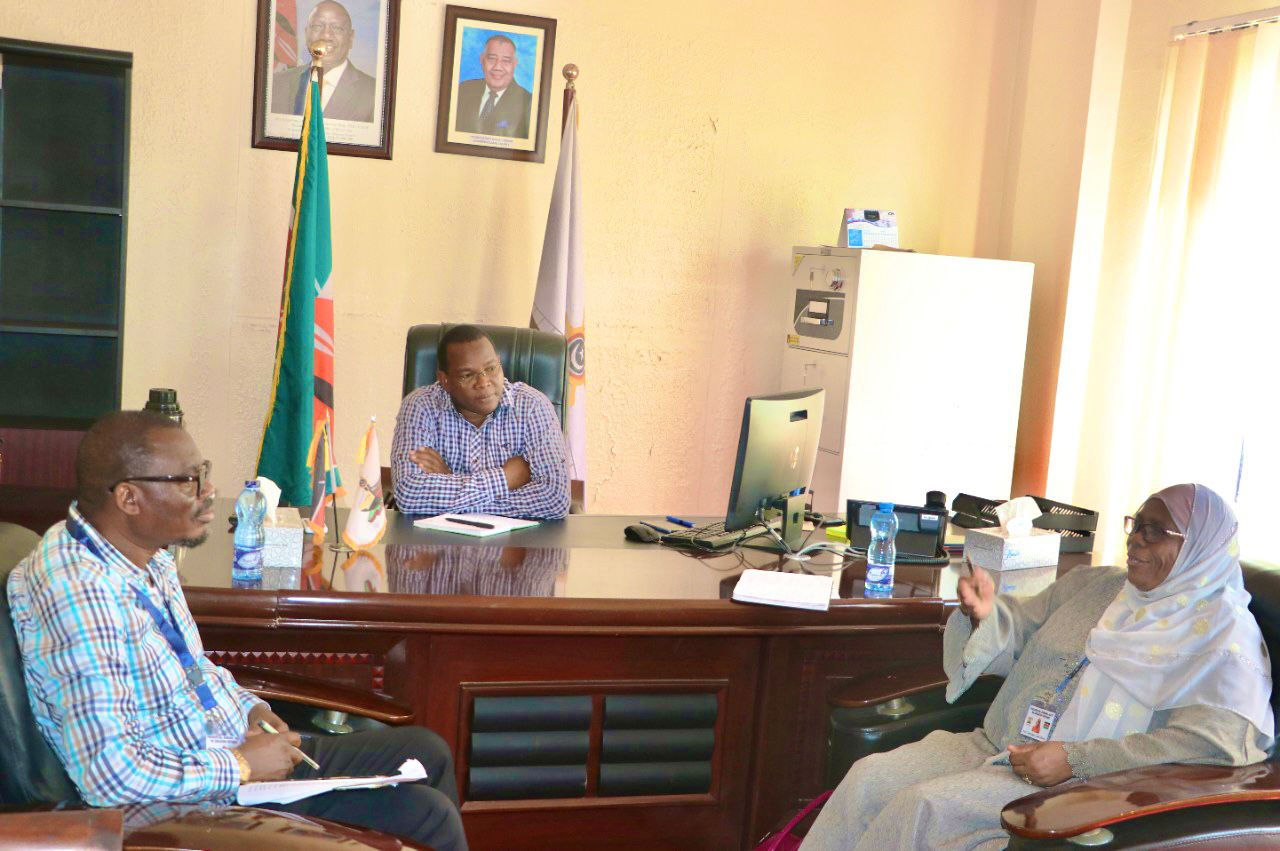 PRESIDENTIAL WORKING PARTY ON EDUCATIONAL REFORMS –LAMU COUNTY
The Presidential Working Party on Education Reforms team has today paid a courtesy call to Lamu Deputy Governor, H.E Raphael Munyua in his office, after a two days tour in Lamu to receive views from stakeholders on the implementation of Competency Based Curriculum (CBC).
The taskforce was formed by H.E President William Ruto in September to collect views countrywide on matter relating to education reforms including the new Competency-Based Curriculum (CBC).
The team led by Prof. Laila Abubakar made preliminary engagements with the Deputy Governor and presented their Terms of Reference.
Lamu Deputy Governor commended the work being done by the task force, and added that the views collected will help towards restructuring, implementation and improving the quality of the C.B.C system for the best interests of our children.
"I welcome the opportunity presented to the great people of Lamu to share their views and experiences on the CBC system with the Presidential Working Party on Education Reforms with a view of modifying it to conform with the aspirations of all the stakeholders in the sector." stated the Deputy Governor.
Today, the team is in Lamu West to collect views at Mokowe arid zone where they are meeting various stakeholders.
Also in attendance was Lamu County Commissioner Mr. irungu Macharia among other members of the Presidential Working Party on Education Reforms team that included Prof. Hassan Mwakimaleo, Mr. Paul Lilan, Mr. J.K Kaaga, Mr. Sebastian Owanga among others.
-Ends-
For more information contact
Lamu County Government Communications Office at; communication@lamu.go.ke