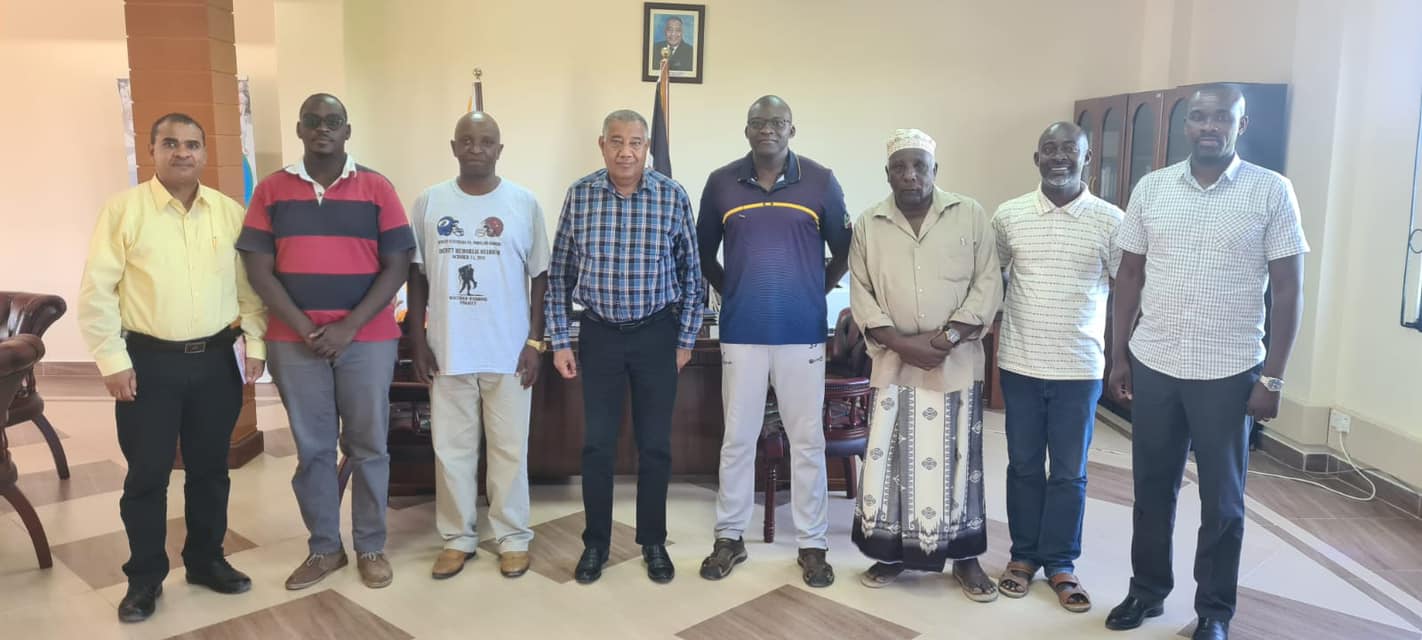 A delegation from International Peace Support Training Centre (IPSTC) has this afternoon paid a courtesy call on Lamu Governor H.E. Issa Timamy E.G.H, O.G.W to brief him on a raft of community based research that they have been undertaking in Lamu.
The IPSTC is managed by Kenya Defense Forces (KDF) and conducts training, education and research, informing military, police and civilian personnel in all aspects of peace support operations.
The IPSTC team led by Head of Research Lt.Colonel Mwasaru, took the Governor through their research programs in Maritime Disaster 2020, Food Security 2021 and their upcoming research on Land Mines and Improvised Explosive Devices. The IED research will be undertaken in villages that touch on Boni forest areas across the county.
Governor Timamy appreciated the team for their enormous contribution towards creating a society that is continuously adaptive to the ever-changing security realities and committed to support them towards this noble course.
In attendance was County Government of Lamu Chief of Staff, Mr. Abdulnasir M. Issa, Director Human Resource, Mr. Paul Waluba, Deputy Director Disaster Management Mr. Shee Kupi, IPST officials among others.
-Ends-
For more information contact:
Lamu County Government Communications Office Email: communication@lamu.go.ke