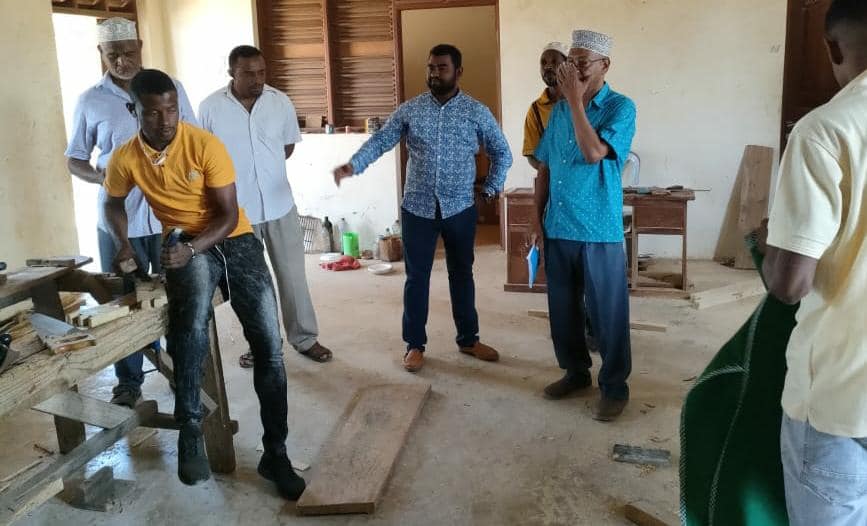 Chief Officer Education, Technology and Vocational Training Mr Abdalla Ahmed was earlier today at the Kizingitini Vocational Training Center on a familiarisation tour of the facility in Lamu East Sub-County.
Mr Abdalla, who was accompanied by the acting assistant director TVET Mr Fidelis Mulei, held an emersion forum with the youth trainees and instructors at the vocational centre.
Under Governor Fahim Twaha's agenda of "Empowerment through Education", the County government expanded the TVETs curricula to enable the institutions develop local experts with creative skills to improve Lamu's creative economy. School fees in all the TVET institutions has been scrapped off to increase enrolment for youth keen to develop their creative skillsets,
According to the Department of Education, Technology, Youth Affairs, Sports, Gender and Social Services, the County Government has enabled access and increase in the number of youth trainees in local TVET's to over 3,500 in 2021 from just 447 by 2017.
Last year 2020, 374 students pursuing different courses sat for their National Industrial Training Authority (NITA) exams.