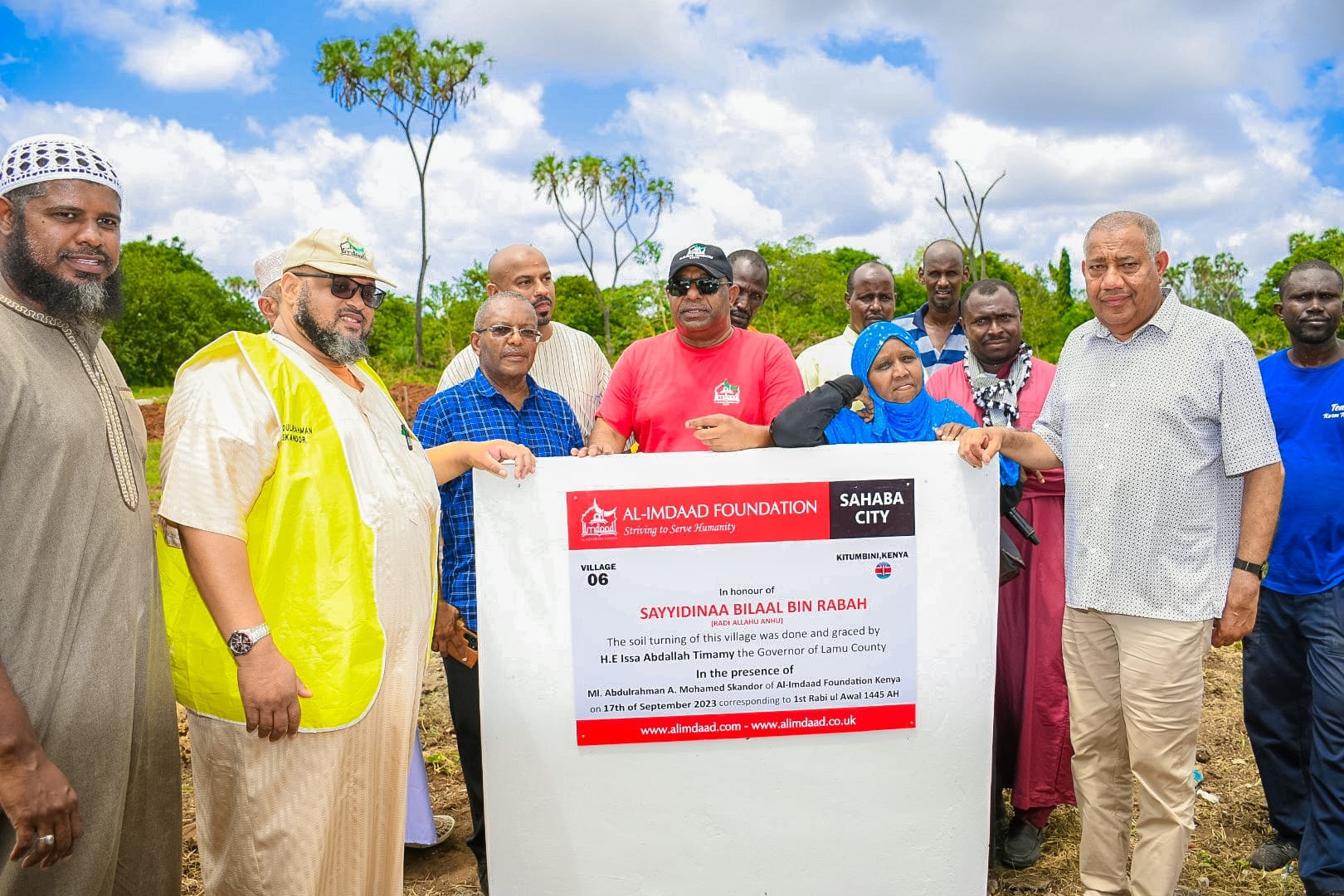 100 HOUSES FOR THE POOR & NEEDY TO BE CONSTRUCTED IN WITU WARD
An Islamic NGO Al-Imdaad has offered to build 100 houses, 50 washrooms and a mosque for the less fortunate families from Kitumbini in Witu Ward after being requested by Lamu Governor H.E Issa Timamy EGH, OGW.
Al-Imdaad Foundation, is a non-profit Islamic relief organisation dedicated to providing humanitarian services in crisis and non-crisis situations.
Speaking during the ground breaking ceremony for the construction of the houses in Kitumbini village on Sunday, Lamu Governor H.E Issa Timamy said the houses will be allocated based on the needs of the families who cannot afford to build their own.
The Governor further thanked Al-Imdaad Foundation for choosing to uplift the lives of the poor and needy in the county and urged other organisations and governmental institutions to do the same.
According to Al-Imdaad, the 100 houses which will host 300 family members will be completed in six months and allocation shall be free and fair.
Lamu Governor also requested the NGO which has a replica project in Tana River, to consider setting up more similar projects in Lamu, once they have completed the Witu project.
-Ends-
For more information contact communications office at; communication@lamu.go.ke