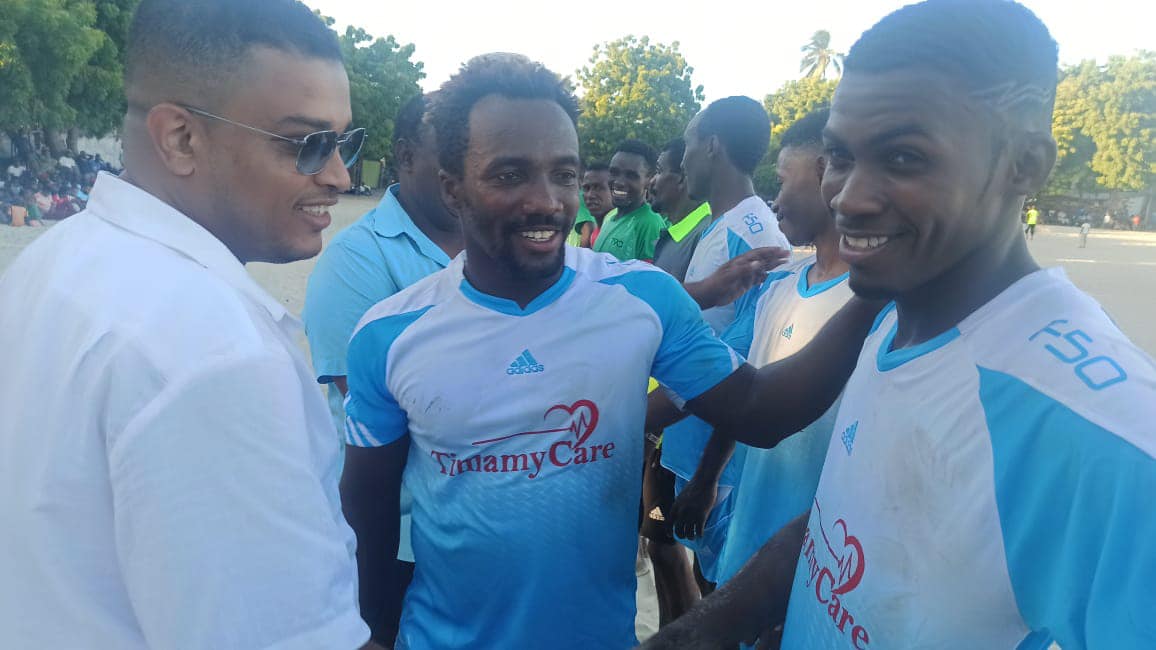 COUNTY TARGETS FOOTBALL FANS TO DONATE BLOOD IN LAMU
The Department of Medical Services has successfully organized a football tournament that purposed to use sports to influence football fanatics to join the countywide blood donation drive.
The drive themed "For Blood Donation Against Drug abuse" brought fans to spectate football finals tournament on Saturday last week, with Medical Services officers encouraging them to donate blood and help save lives in the local community.
Speaking at Twaifu grounds, CEC Member for Health Hon. Dr. Mbarak Mohamed reported that his Department intends to go beyond the minimum clinical need for blood to the optimum need. He further noted achieving this goal would require each resident to consider blood donation as an act of patriotism and consider becoming a regular donor.
"Lamu hospitals use over 100 pints every month to save lives, and replenishment is needed through regular blood drives. As a Department, we will continue to hold regular social events to sensitize the public that it's safe and healthy to donate blood and it also stimulates the bone marrow to produce fresh blood and immune cells" Said Hon. Dr. Mbarak. He also thanked H.E Governor Issa Timamy E.G.H, O.G.W for his commitment towards supporting the Health Department.
Afya Cup finals witnessed Deep-sea Vs Kcb face off at Twaifu ground where winners and runners up each got a fully branded football jerseys and a soccer balls.
-Ends-
For more information contact:
Lamu County Government Communications Office at communication@lamu.go.ke