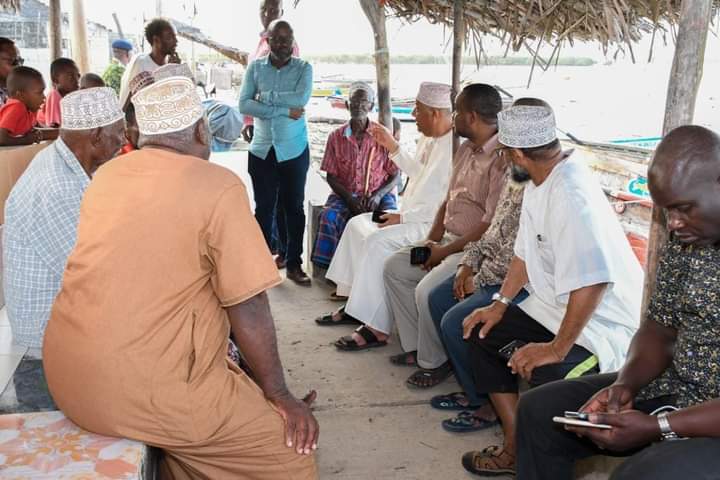 GOVERNOR TIMAMY ATTENDS PUBLIC BARAZA AT KIZINGITINI TO SHARE HIS DEVELOPMENT PLAN
Lamu County Governor accompanied by his top government officials from the executive attended a public baraza at Kizingitini on Thursday afternoon where he took through the members of the public on his Administration development agenda for Kizingitini and Lamu County at large.
During the baraza, members of the public had an opportunity to engage with the governor on his plan towards ensuring Blue Economy, Education, Trade, Water, Tourism, Health and Agriculture will contribute towards an economic revolution in the County.
The governor assured Kizingitini residents that his government is working hard to ensure there's provision of efficient and effective services to avert problems that had clouded Lamu County before. The residents thanked the Governor for the opportunity to engage at the grassroot level and committed to support his administration towards the realization of his flagship projects.
-Ends-
For more information contact communications office at; communication@lamu.go.ke