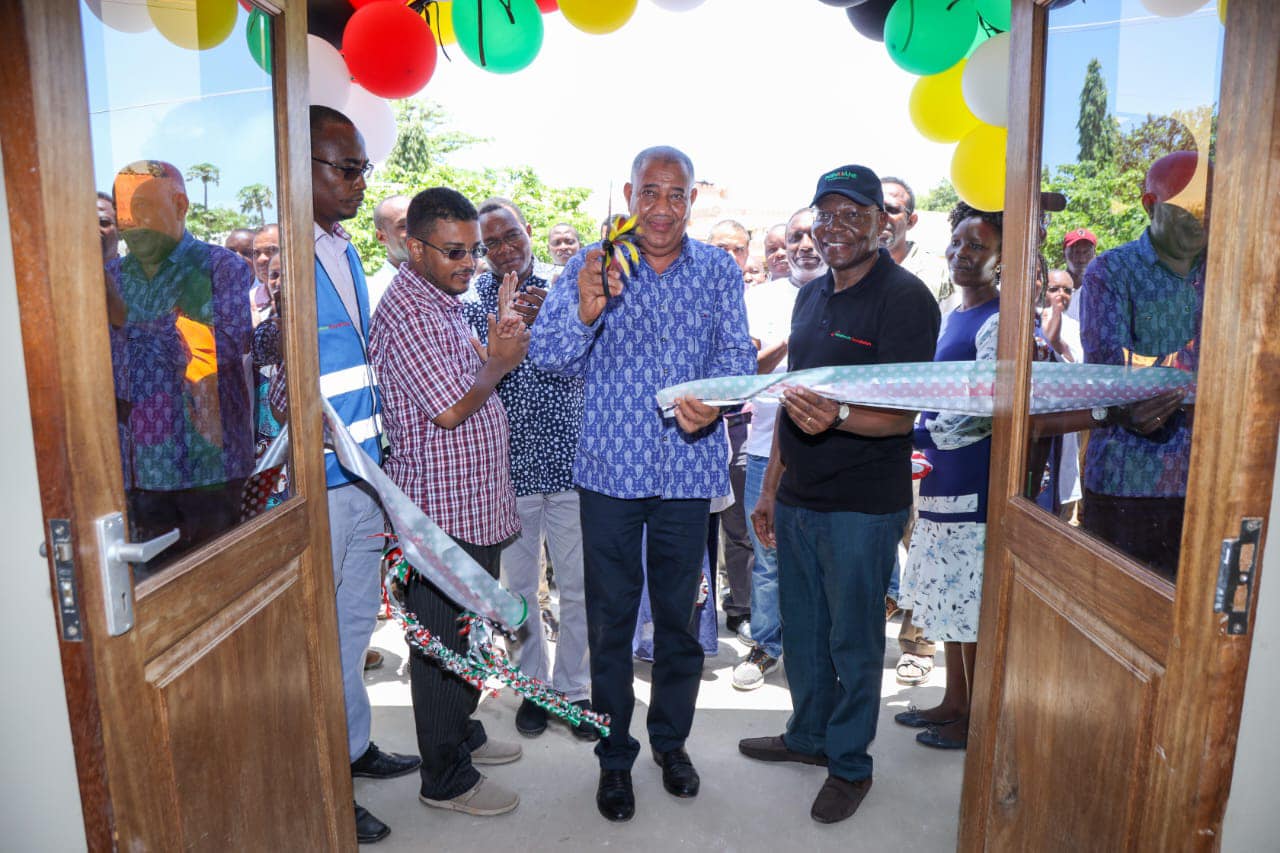 GOVERNOR TIMAMY OPENS A NEW MATERNITY WING AT MPEKETONI HOSPITAL
In partnership with the Safaricom Foundation, Lamu Governor H.E. Issa Timamy E.G.H, O.G.W has commissioned a new Maternity wing at Mpeketoni Sub County Hospital that will address maternal and newborn health emergencies.
The modern fully equipped 32 bed capacity Maternity wing which had stalled four years ago, comprises of a Newborn Unit and maternity theatre is now among the best maternity wings in the coast region.
In his speech, Governor Timamy thanked Safaricom Foundation for their partnership with Lamu County in providing and strengthening healthcare infrastructure. He further observed that the maternity wing will address maternal and newborn health emergencies and improve the quality of prenatal and postnatal care.
"With the opening of the facility no mother should lose their child or their life during delivery, every baby should be saved. The maternity wing will play a critical role in strengthening primary healthcare with a focus on enabling quality access to maternal health to fulfill the third Sustainable Development Goals" Governor Timamy said.
Safaricom Foundation Chairman Mr. Joe Ogutu thanked Governor Timamy for his collaboration and commitment to ensure the facility which had stalled four years ago is completed and added that the maternity wing will ensure effective and quality health services to targeted people.
Deputy Governor H.E Raphael Munyua noted that Lamu County was grateful to Safaricom Foundation for equipping the maternity wing that will save the lives of women and children and further encouraged expectant mothers to be visiting the facility.
The Safaricom Foundation equipped the maternity wing with Lamu County equipping the theatre and the new born unit.
Health CECM Hon. Dr. Mbarak Mohamed said the one stop maternity wing has a delivery room, a theatre, post and antenatal wards, a newborn unit, a high dependency unit, consultation rooms and a reception that will scale up reducing maternal and neonatal deaths.
In attendance was Safaricom Limited Regional Business Lead for the Coast region Mr. Jackson Mutua, County Secretary Amb. Ali Abbas, Chief of Staff Mr. Abdulnasir Issa, Health Chief Officer Mr. Victor Tole, Director Health Dr. Abubakar Baasba, Medical Doctors, Hongwe Ward MCA Hon. John Mburu, Safaricom team among others.
-Ends-
For more information contact:
Lamu County Government Communications Office Email: communication@lamu.go.ke