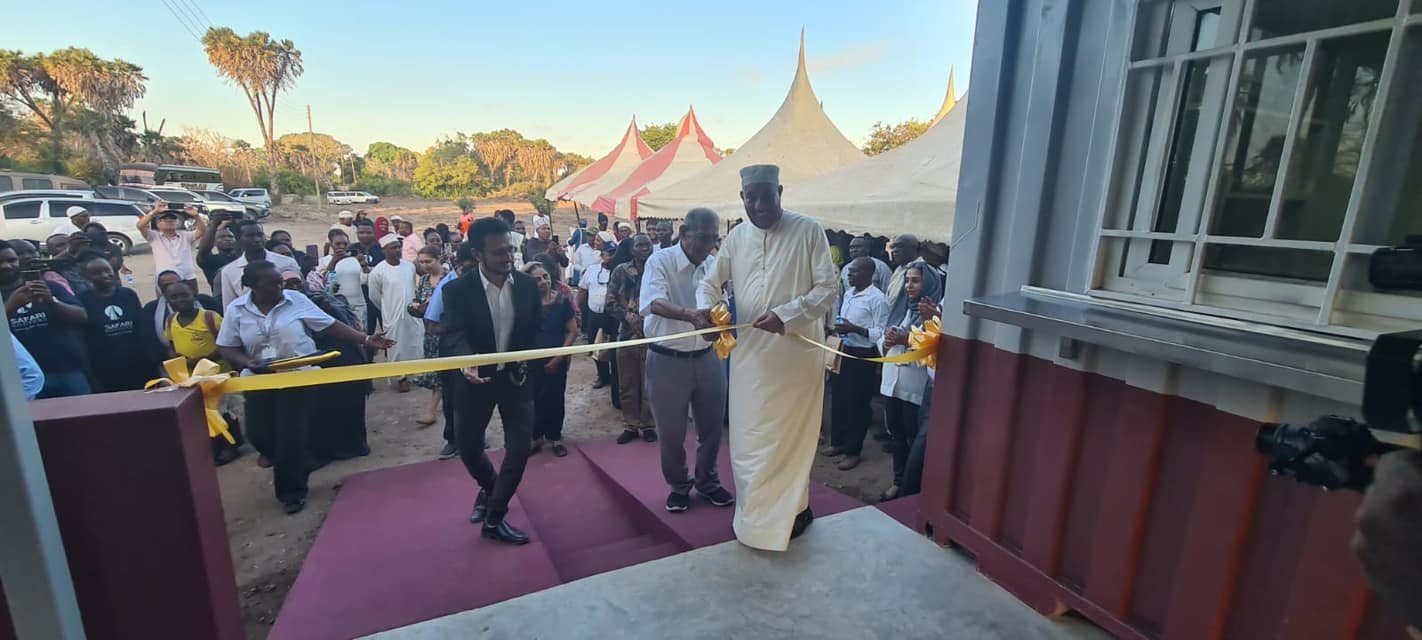 HINDI: LAMU GOVERNOR LAYS FOUNDATION STONE FOR A 52 BED CAPACITY
Lamu Governor H.E Issa Timamy E.G.H, O.G.W has this afternoon laid the foundation stone for the construction of a new hospital in Hindi ward, with a capacity for 52 beds.
The facility which is being constructed by BOMU Hospital will be completed before end of this year and will host an emergency wing, ICU, out/in patient and specialists.
Speaking during the ceremony, Governor Timamy lauded the move by BOMU to set up an ultra modern hospital in Lamu and further expressed the commitment of his administration to equip all public hospitals to ensure the great people of Lamu get quality health care services.
The governor called upon investors to pool-in broadly into Lamu stating that his administration had re-engineered a rebirth of making Lamu an economic thrift through devolution as envisioned by the proponents of the Constitution.
-Ends-
For more information contact:
Lamu County Government Communications Office Email: communication@lamu.go.ke