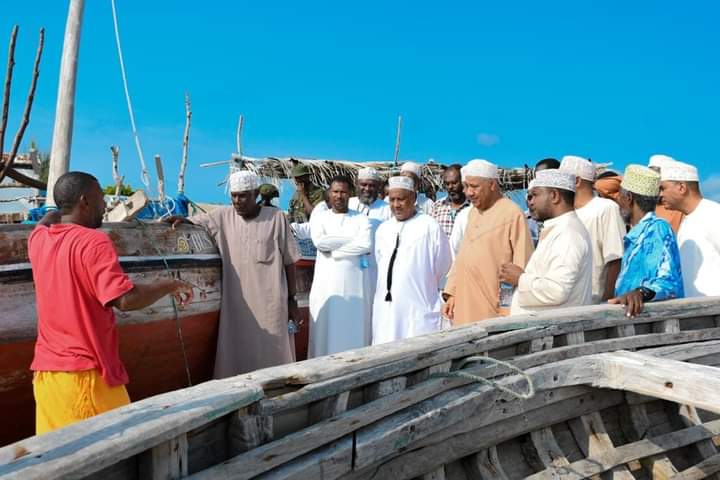 KIZINGITINI GETS A BOAT CONSTRUCTION YARD FROM THE COUNTY.
County Government of Lamu has officially handed over Kizingitini boat construction yard to locals, a move that will enable them manage the yard and use it for boat construction and repairs.
The handing over ceremony was graced by H.E Governor Issa Timamy EGH, OGW who was accompanied by Fisheries CECM Hon. Faiz Fankupi, Trade CECM Hon. Aisha Miraj and Education CECM Hon. Sebastian Owanga.This is a relief to the boat operators since they will have a formal centralised place for their day to day operations.
-Ends-
For more information contact communications office at; communication@lamu.go.ke