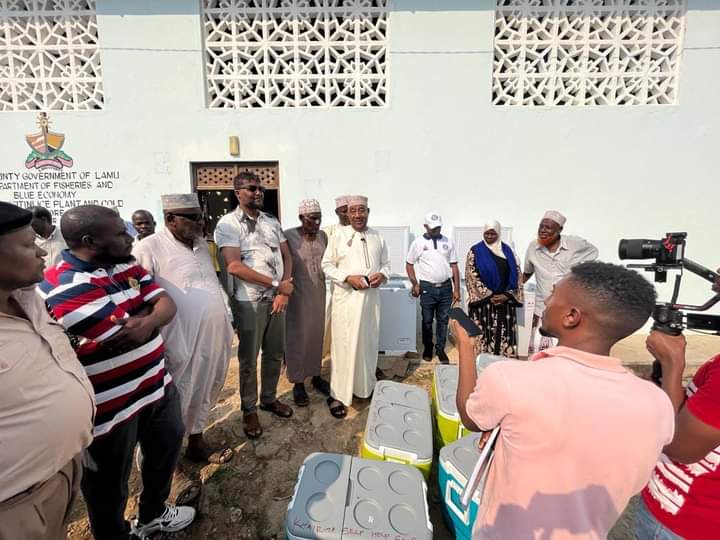 SMALL HOLDER FISHER GROUP FROM KIZINGITINI RECIEVES FREEZERS AND COOLER BOXES
A small holder fisher group from Kizingitini has a reason to smile after the County Government of Lamu through KEMFSED project issued them with two freezers and six cooler boxes that will go a long way towards assiting them to preserve their catch and access market with ease.
The freezers and cooler boxes were presented to them this morning by Lamu Governor H.E Issa Timamy EGH, OGW and urged the group members to make good use of them towards ensuring their fish harvest does not go to waste due to lack of access of reliable cold storage facilities.
The Governor who is also the Council of Governors' Blue Economy Committee Chair further commited that his Administration will continue empowering fishermen towards value chain addition by offering them refregiration facilities and modern fishing gears to bridge the cold-chain gap.
-Ends-
For more information contact communications office at; communication@lamu.go.ke