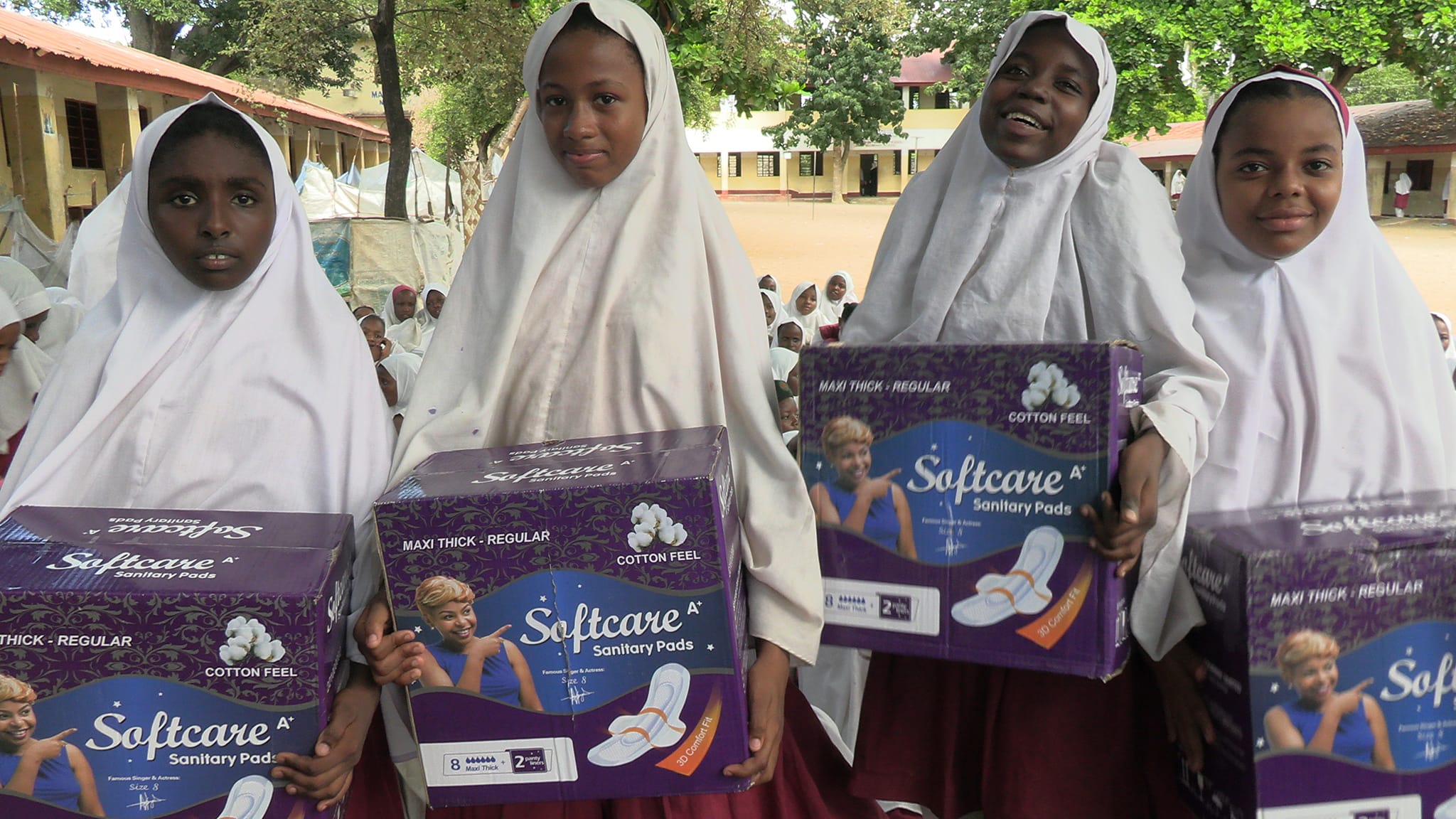 890 girls from Lamu Central sub-County who are sitting for the national Exam, have today received Sanitary Pads courtesy of the Lamu County government.
The girls who will benefit are from eight secondary schools and 18 primary schools located in the Lamu Central sub-County.
The Lamu County Chief Education Officer, Hafswa Difini, accompanied by the Director of Education in Lamu Central sub-County, Rukia Ali Abdallah, led the delegation to deliver the gifts to Mahmoud Bin Fadhil Girls Primary School, which will be distributed to schools with girls who are sitting for the national exam in the area of Lamu Central.
While conveying the Greeting from the Governor, Mrs. Hafswa wished them success in their exams and added that governor Timamy wants to see that the girl child does not suffer when she sits for her national exam due to the lack of pads.
In attendance included the officer of Gender and Social Services, Penina Mathiu among others.