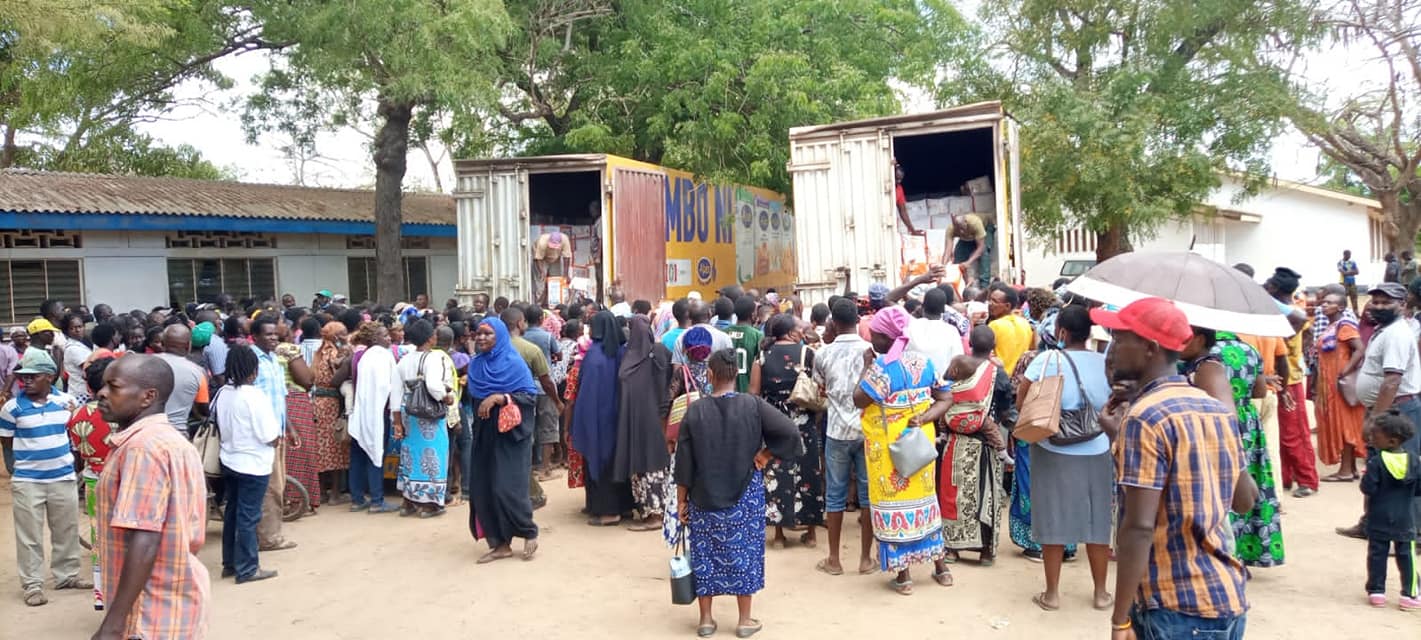 The Lamu County Government increased food distribution efforts in Bahari Ward today, aiming to reach around 3,000 households from Central town, Jua Kali, Nairobi area, Ziwani A, Ziwani B, Lakeside A, Lakeside B, Umoja, Kilimani, FTC, Polytechnic, Naivasha, and Istanbul areas . The food distribution exercise is currently underway at FTC in Mpeketoni .
Because of the present drought and the prognosis of generally dry conditions, Governor Fahim Twaha's government initiated a food drive in Witu on September 20, 2021, to help Lamu residents cope with the effects of the raging drought.
At least 32,000 disadvantaged households in the County's 10 wards will benefit from the project, which will distribute an estimated 400 tonnes of food.
Drought conditions have been compounded by a lack of rain, resulting in poor to non-existent crops for Lamu's small-holder farmers and a shortage of water and vegetation for the pastoralists.
Food insecurity is anticipated to persist from July to December 2021, according to NDMA predictions, with about 1,913,265 people in marginal agricultural and pastoral communities in need of assistance across the whole country.
-Ends-
Story by: Patrick Ochieng
For more information, Contact
Lamu County Communications Office at info@lamu.go.ke