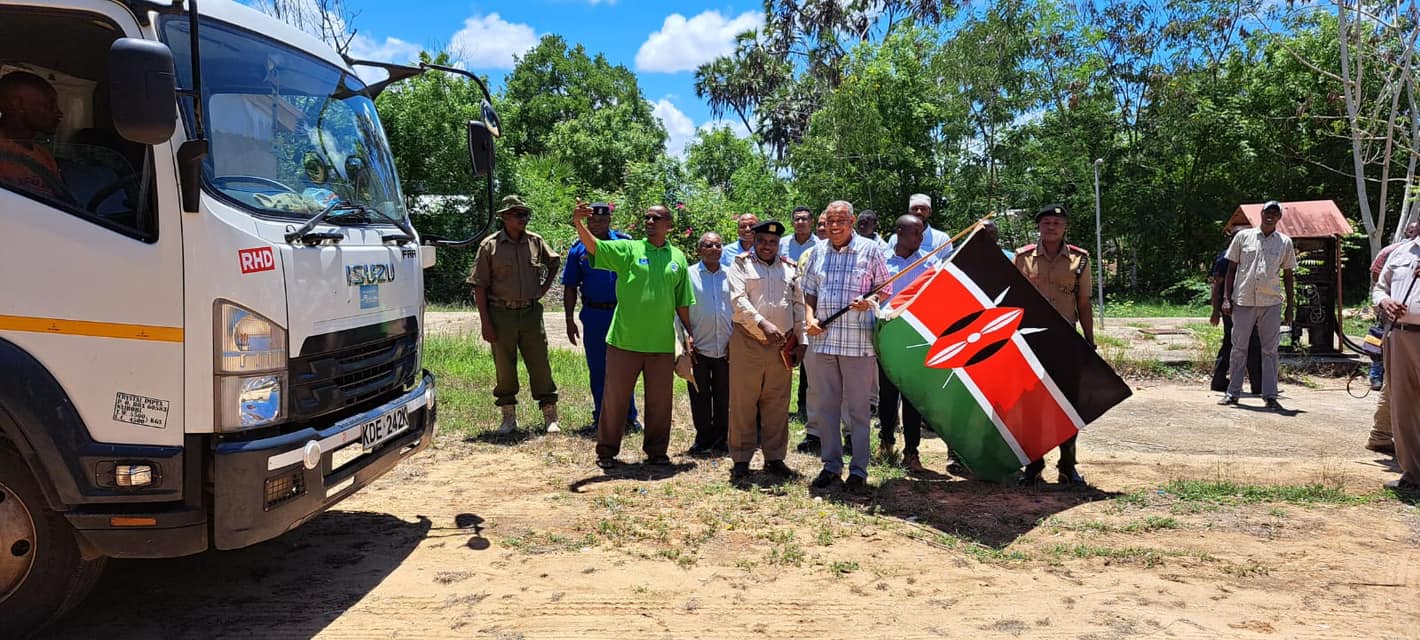 5,857 Households In Lamu To Get Relief Food
Over 5,800 households across the county will get assorted food stuff, donated by the national government through the National Steering Committee on Drought and in partnership with County Government of Lamu.
The announcement was officially made this afternoon by Lamu County Governor, H.E. Issa Timamy E.G.H, O.G.W while flagging off relief food to the most hunger stricken and vulnerable families in Hindi Ward.
"The exercise, will target to cushion families that are currently facing starvation from the biting effects of drought that has left thousands of households reel under the pangs of hunger. Each household will receive 6 kgs of maize flour, rice 8 kgs, cooking oil 1 litre, uji mix 6kgs, green grams 3kgs and 1 Kg of salt" Stated Governor Timamy.
The Governor further encouraged the community to take up free certified county seeds and underscored the importance of embracing agriculture towards mitigating the effects of drought. He further noted that climate change is real and has impacted negatively on the globe saying everybody must play a part in conserving the environment in our county.
Lamu County Commissioner Mr. Louis Rono, thanked the government for the food donation and emphasized on the need to send more food to the areas that have been adversely affected by drought.
Present was Hindi A.C.C Mr. Linus Bii, Lamu Central O.C.P.D Mr. Geoffrey Osanen, Lamu County Secretary Amb. Ali Abbas, Lamu County Chief of Staff Mr. Abdulnasir Issa, Disaster Management and Mobilization Chief Officer Mr. Kassim Mohamed among other officers.
-Ends-
For more information contact:
Lamu County Government Communications Office at communication@lamu.go.ke