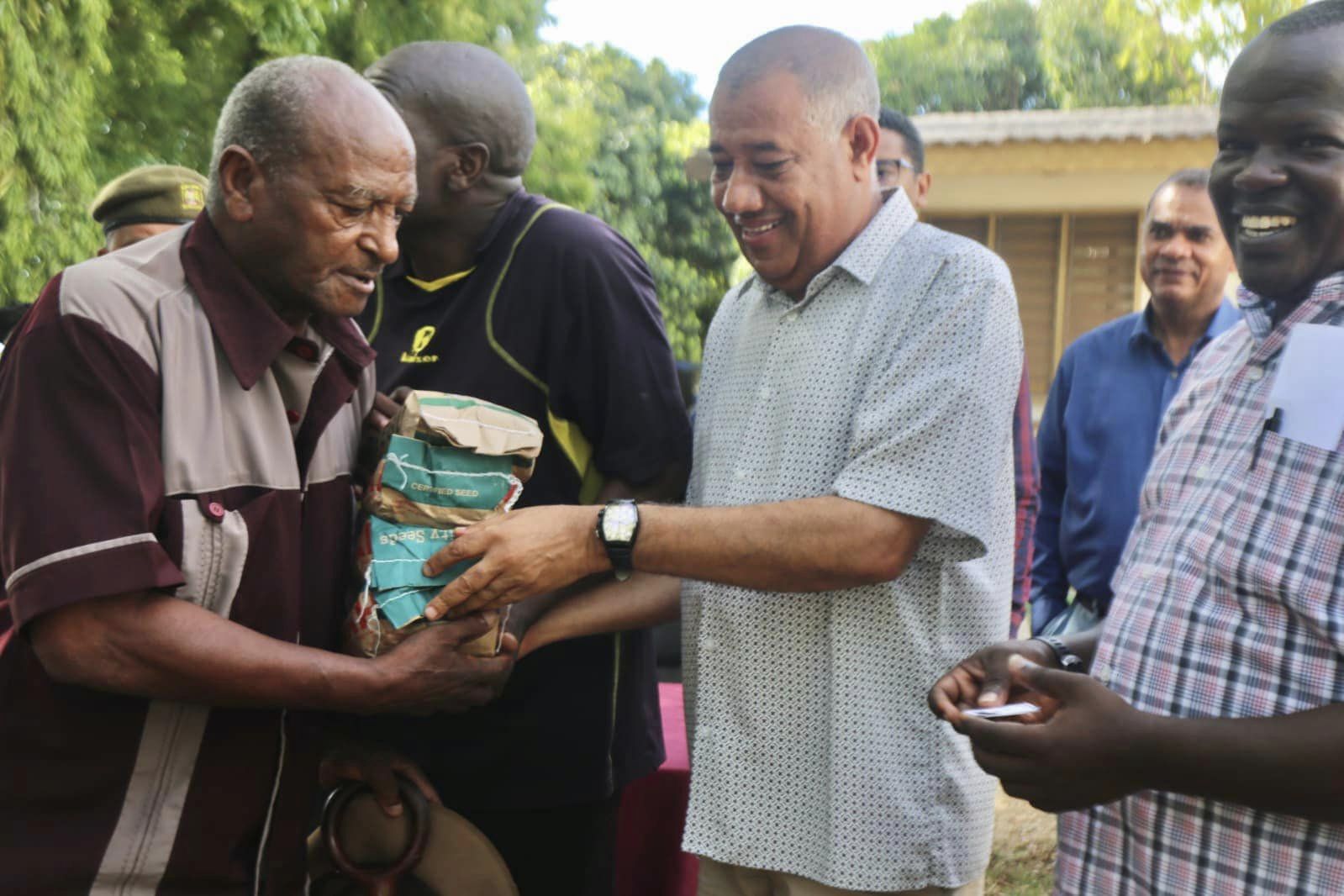 Governor Timamy Presides Over the Distribution of 20 Tonnes of Free Certified Seeds in Bahari Ward
Lamu Governor H.E. Issa Timamy has today spearheaded the free certified seeds distribution exercise in Bahari Ward in an effort meant to boost the County's long-term quest to achieve Food Security and Nutrition pillar that aims at making Lamu food sufficient.
Speaking while launching the exercise at Agricultural Training Center in Mpeketoni, the Governor said the County procured 20 tonnes of certified maize seeds that will be distributed to 2,500 households across the ward to address the issue of food security.
The governor also insisted on the need for farmers to register as they collect their seeds since that will help the county to ensure even and fair distribution and also enable formulation of a database that would enable future planning, targeted distribution, farmers mapping among others.
The Governor further encouraged farmers to join small holder groups noting that it's the only way they can qualify for grants under development partners such as KSCAP and others since it's a step to boost food production and mitigate food insecurity during drought.
This season, the County Government of Lamu will be distributing 105.6 tonnes of Haraka and Ph4 certified seeds to 13,200 households. The county will also be distributing green gram, cowpeas and sorghum with an objective of improving food security and empowering the great people of Lamu economically.
Today, the exercise targeted ATC, Hongwe and Tewe areas where over 1,700 received free certified seeds.
The Governor was flanked by CEC Member for Agriculture, Hon. James Gichu, Chief of Staff Mr. Abdulnasir Issa, Food Security Director Mr. James Njoroge among other officials.
-Ends-
For more information contact
Lamu County Communications Office communications@lamu.go.ke