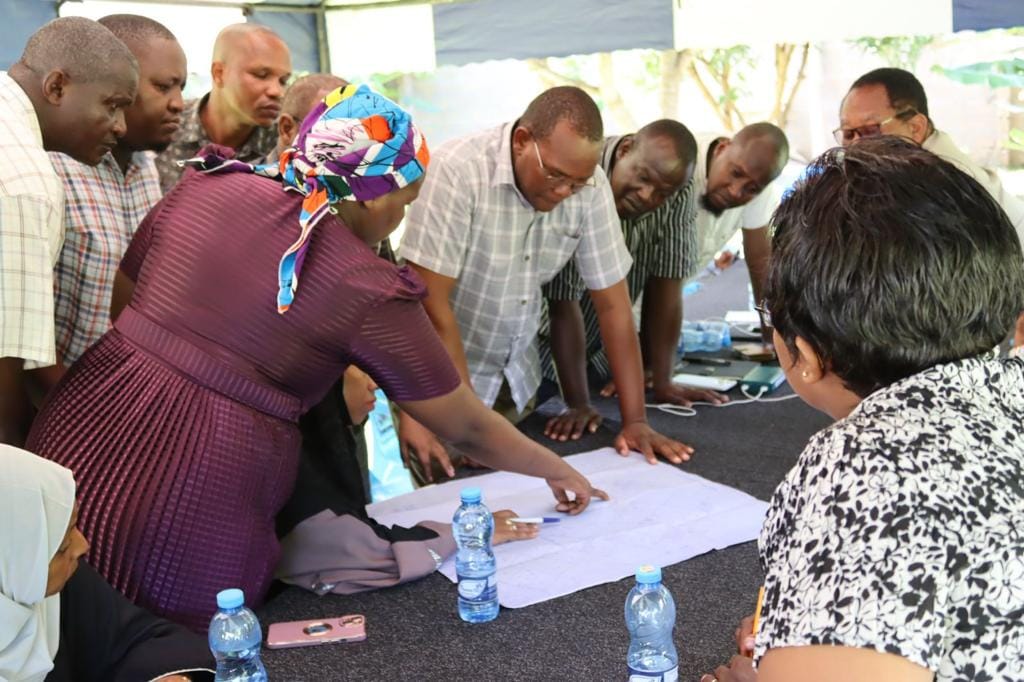 LAMU COUNTY TO COMMENCE AQUATIC ECOSYSTEM RESTORATION PROJECT AT LAKE KENYATTA
Lamu Governor H.E Issa Timamy EGH, OGW has called for a concerted effort towards saving Lake Kenyatta from a complete ruin. Towards restoring the dwindling Lake, the County Government will spearhead the initiative in collaboration with other national government agencies through an initiative that will involve community-based organisations such as water resource users association, beach management units and non-governmental partners.
This was announced today by H. E Deputy Governor Raphael Munyua following a consultative meeting with key stakeholders to deliberate on how to delianiate riparian land and save the lake from extinction.
Speaking in the meeting that was held in Mpeketoni, the DG who is also the CECM for Climate Change noted that the impact of uncontrolled human activity, unsustainable fishing, encroachment and conversion of land in the buffer zone to agriculture are among the activities that has loosened the soils, exacerbating erosion and resulting in sediment being dumped into the lake.
"Pangani was a marsh, today it no longer exists, Zebra area was also marshy but is now a human settlement. We need to educate our people about ecosystem and that bad practices in a sub-catchment will have an effect on the whole Lake" said the Deputy Governor.
He also emphasized on Governor Timamy's Administration commitment towards saving the idyllic Lake Kenyatta which has no surface outlet and is glaring extinction from high siltation.
Towards successfully saving the shrinking Lake, the multi sectorial team agreed to embark on a rigorous public participation exercise to sensitize the locals on the importance of delineation of riparian land, environmental conservation and initiation of catchment conservation measures to improve water quality and quantity.
In attendance were CECM Finance Hon. Mohamed Mbwana, CECM Lands Hon. Tashrifa Mohamed, CECM Agriculture Hon. Jimmy Gichu, CO Climate Change Mr. Rashid Dirie, CO Lands Mr. Ahmed Mohamed and representatives from NLC, Ministry of Lands, WRUA, LAKWA, ZILALA among others.
-Ends-
For more information contact:
Lamu County Government Communications Office at communication@lamu.go.ke.