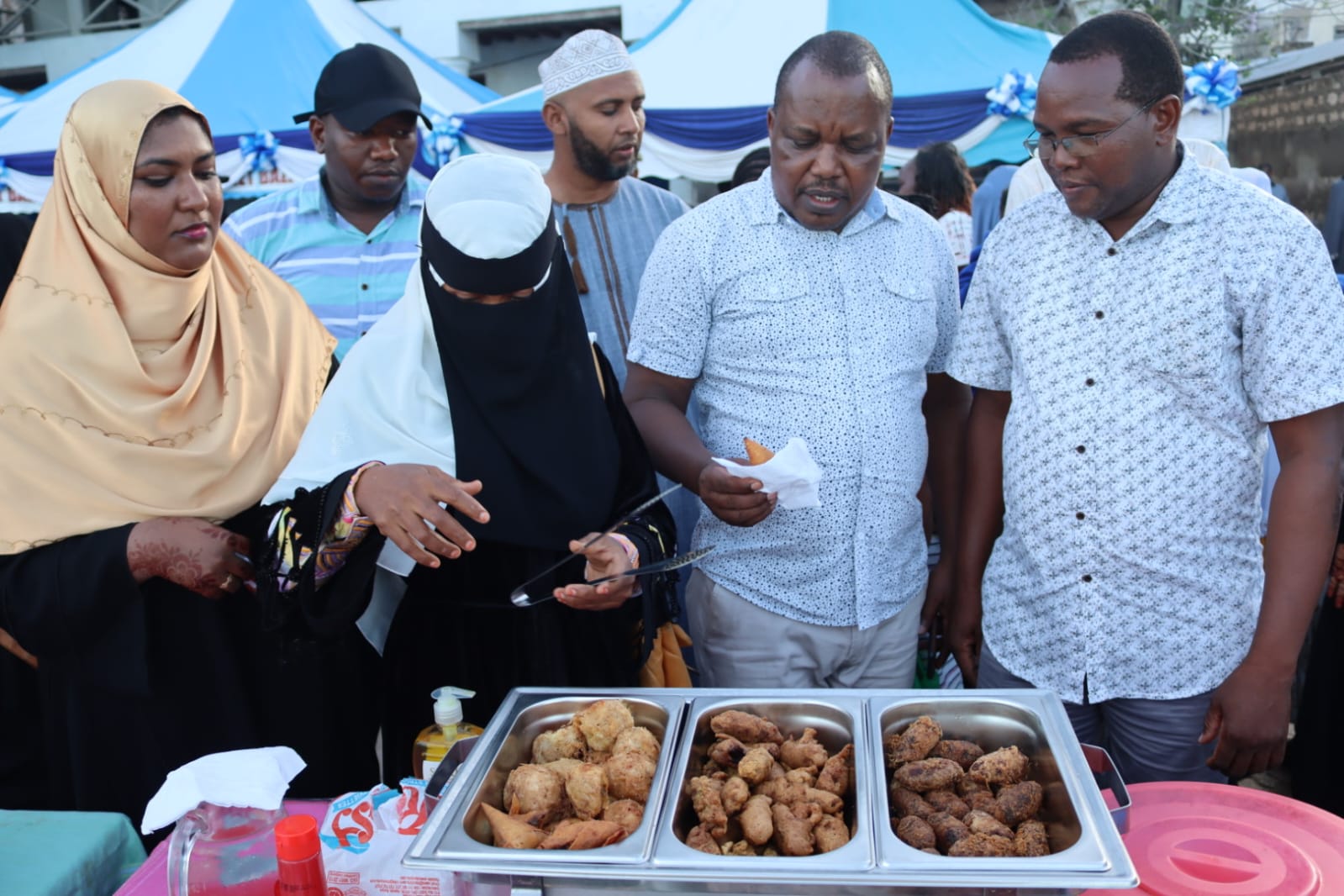 LAMU INTRODUCES SEAFOOD EXHIBITION TO ATTRACT TOURISTS
Seafood lovers from Lamu had an opportunity to be treated to a seafood exhibition with a plate going for as low as Ksh. 50 at a seafood festival that was aimed towards promoting sustainability of the tourism sector by introducing local seafoods and creating an impression which makes tourists want to return to Lamu.
The festival which had an array of other sporting activities, attracted 50 women groups from Lamu who had to plate up their best seafoods throughout the 2 days long festival that ended on Sunday. The weekend presented an opportunity for everyones' taste buds to sample different types of seafoods such as octopus, lobsters, crabs among other high end valued sea foods.
Speaking during the event that was organized by the Department of Tourism, Trade, Culture and Investment, H.E. Deputy Governor Raphael Munyua underscored the importance of the event noting that apart from other culinary tourism activities, the festival provided an opportunity to unite and strengthen community bonds and help maintain a common identity among communities.
Trade C.E.C Member Hon. Aisha Miraj noted that the main reason of sponsoring the event was to promote tourism by attracting more tourists as well as promote the Lamu culture of swahili seafood. All these was to make certain that the youth were also presented with an opportunity to showcase their talents with the CECM hinting that the Tourism Department was working on a plan to hold such an epic event monthly.
County Government of Lamu under the stewardship of H.E. Issa Timamy has embarked on a series of activities that are aimed at reviving the dwindling tourism sector by introducing Lamu festivals calendar that aims at imprinting Lamu as an Island of festivals.
In attendance was CECM Finance, Hon. Mohamed Mbwana, Chief Officer for Tourism Ms. Joyce Murimi, Chief Officer for PSMA Ms.Khadija Fumo, Chief Officer for Education Ms. Hafswa Difini, Lamu Public Service Board Chairman Mr. Abdalla Fadhili, Lamu Municipality Manager Mr. Abduswamad among others.
-Ends-
For more information contact: Lamu County Government Communications Office at communication@lamu.go.ke.