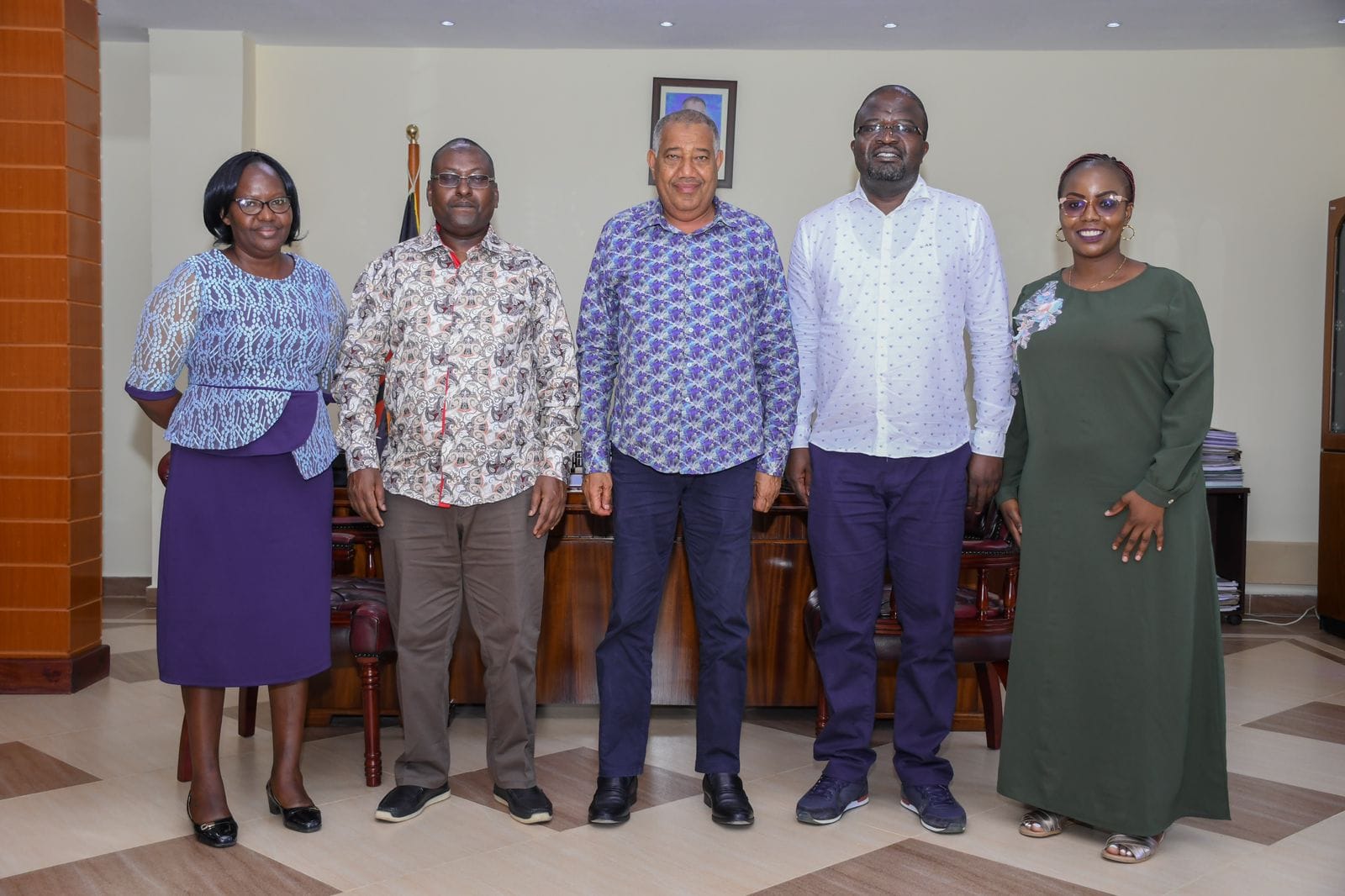 LAPFUND PAYS COURTESY CALL ON GOVERNOR TIMAMY TO DISCUSS AREAS OF COLLABORATION
The Local Authorities Pension Fund (Lapfund) paid a courtesy call to Lamu Governor Issa Timamy EGH, OGW on Thursday to discuss on possible areas they can invest in a move to diversify its revenue streams.
Lapfund Chief Manager Mr. Galm Jaldesa said Lamu is experiencing high economic growth, which has led to a rapid increase in investments and other social amenities, which is the reason they would want to invest in Lamu.
On his side, Governor Timamy commended Lapfund for the timely and innovative initiative in Lamu emphasizing that such initiatives will always get the County Government support. He also encouraged other players to join in implementing such initiatives that are key in boosting the growth of Lamu County.
Lapfund caters for the retirement needs of all employees of county governments and water companies and had been investing in different counties as part of their revenue stream diversification program.
Present in the meeting was Trade Chief Officer Mrs. Joyce Murimi.
-Ends-
For more information contact:
Lamu County Government Communications Office at communication@lamu.go.ke