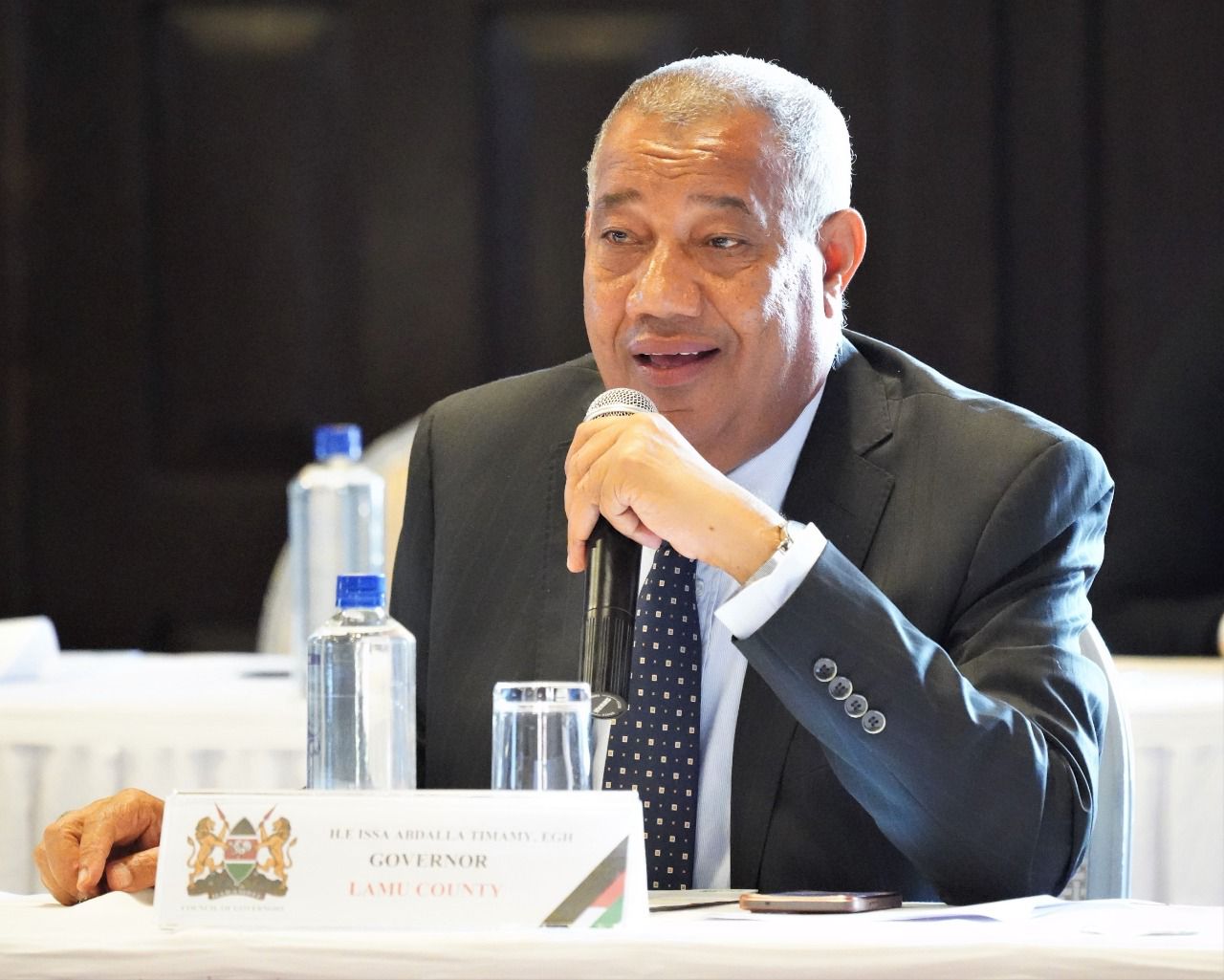 Lamu Governor H.E. Issa Timamy E.G.H is currently attending a consultative meeting that has brought other counties to discuss on long term resilience building mechanisms in the arid counties.
In his remarks, the Council of Governors Blue Economy Committee Chairperson emphasized on the need to tap into numerous opportunities arid counties offer that would aid into enabling them to become more resilient.
"Lamu boasts of hosting 65% of the mangrove forest cover in Kenya with all the nine mangroves' species being in Lamu county. There are numerous opportunities we are exploring from these forests since they have an enormous capacity for absorbing up to 10 times more carbon dioxide from air than terrestrial trees" said Governor Timamy.
The governor further lauded a group of women from Lamu who have defied all odds and ventured into rearing of octopus that has enabled them to have an alternative sustainable livelihoods with their dependants.
The A.N.C party leader also highlighted availability of clean water as one of the challenges that is facing the people of Lamu but also expressed optimism that his administration is working with development partners to ensure that with the growing population in Lamu, all residents will have access to clean and safe water for domestic use.
Other counties attending the consultative meeting which has been convened by USAID in partnership with the Council of Governors include; Garissa, Marsabit, Turkana, Wajir, Mandera, Tana River, Isiolo, Baringo and Samburu counties respectively.