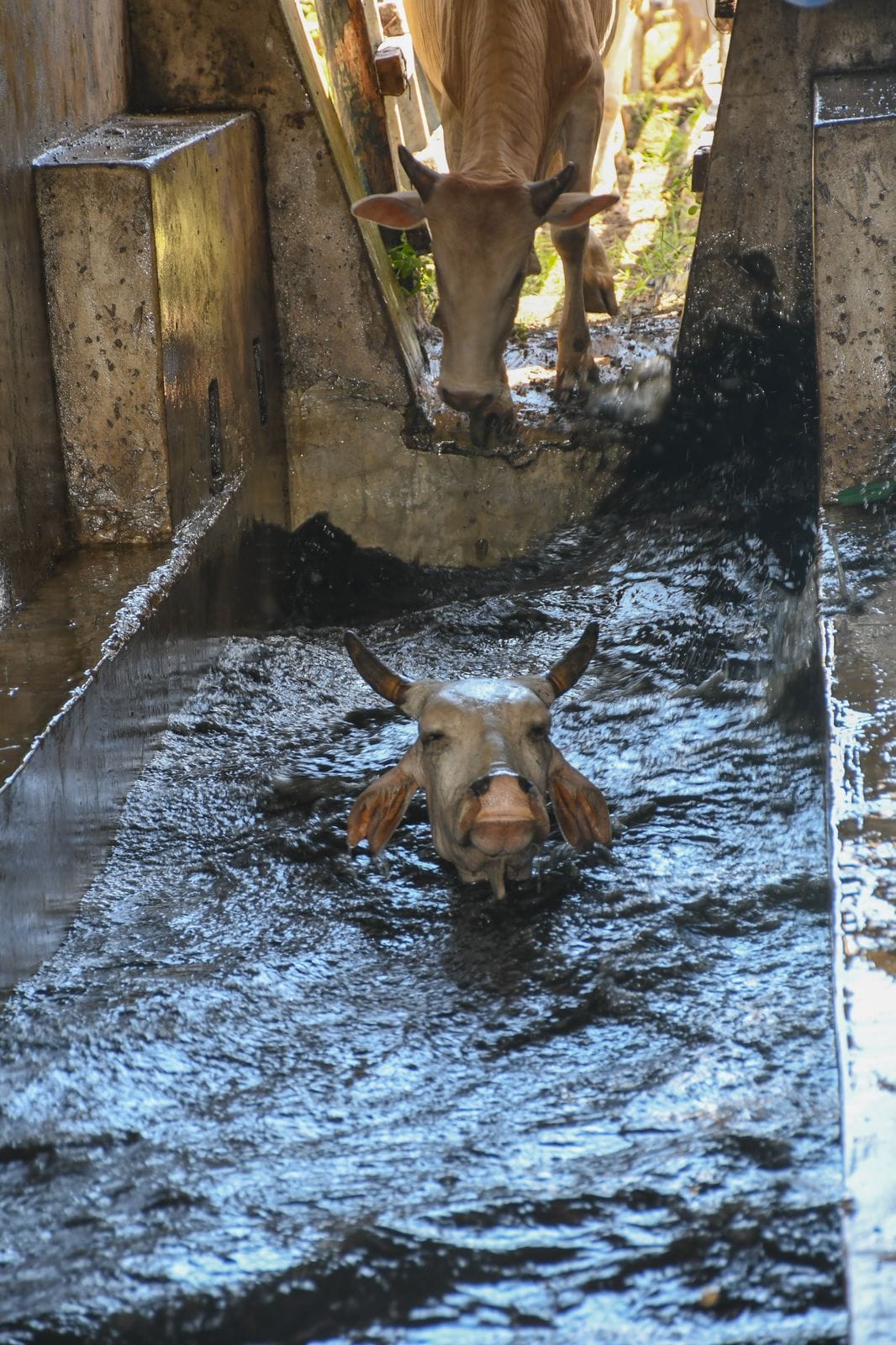 CONSTRUCTION OF NEW AND REHABILITATION OF DILAPIDATED CATTLE DIPS AND VACCINATION CRUSHES ONGOING ACROSS THE COUNTY
Livestock farmers in Witu ward and other parts of Lamu County are set to resume dipping their livestock and bebefit from routine vaccination programmes following the County Government initiative to rehabilitate cattle dips and vaccination crushes at Koreni, Moa, Dide waride, Kitumbini and Mkunumbi.
The rehabilitation entails repairs of existing livestock holding pens for cattle dips and further extension to include vaccination crushes.
According to Lamu Governor H.E Issa Timamy EGH, OGW, rehabilitation and improvement of the livestock disease control infrastructure that had been abandoned for over 6 years will enhance efforts to control livestock diseases and improve productivity.
"My Administration has already operationalized cattle dips at Chalaluma, Dide and Kitumbini with over 10,000 cattle dipped. I urge livestock farmers to come together in registered marketing cooperatives and my admistration will establish milk cooling and collection centres at Mokowe, Pangani and Witu to facilitate marketing of milk to processors in the Country" said Governor Timamy during his development tour in the ward on Saturday.
The County Governor also noted that small and large stock auction paddocks at the Nagele livestock market will be rehabilitated and new market committee formed. He termed the market as an important linkage for livestock export through Lamu port.
According to Livestock CECM Hon. Faiz Fankupi, the County Government will continue to enhance mass livestock vaccination, provide drugs for livestock and continue to operationalise cattle dips across the County as part of County Government's efforts to improve animal health and immunity.
-Ends-
For more information contact:
Lamu County Government Communications Office at communication@lamu.go.ke