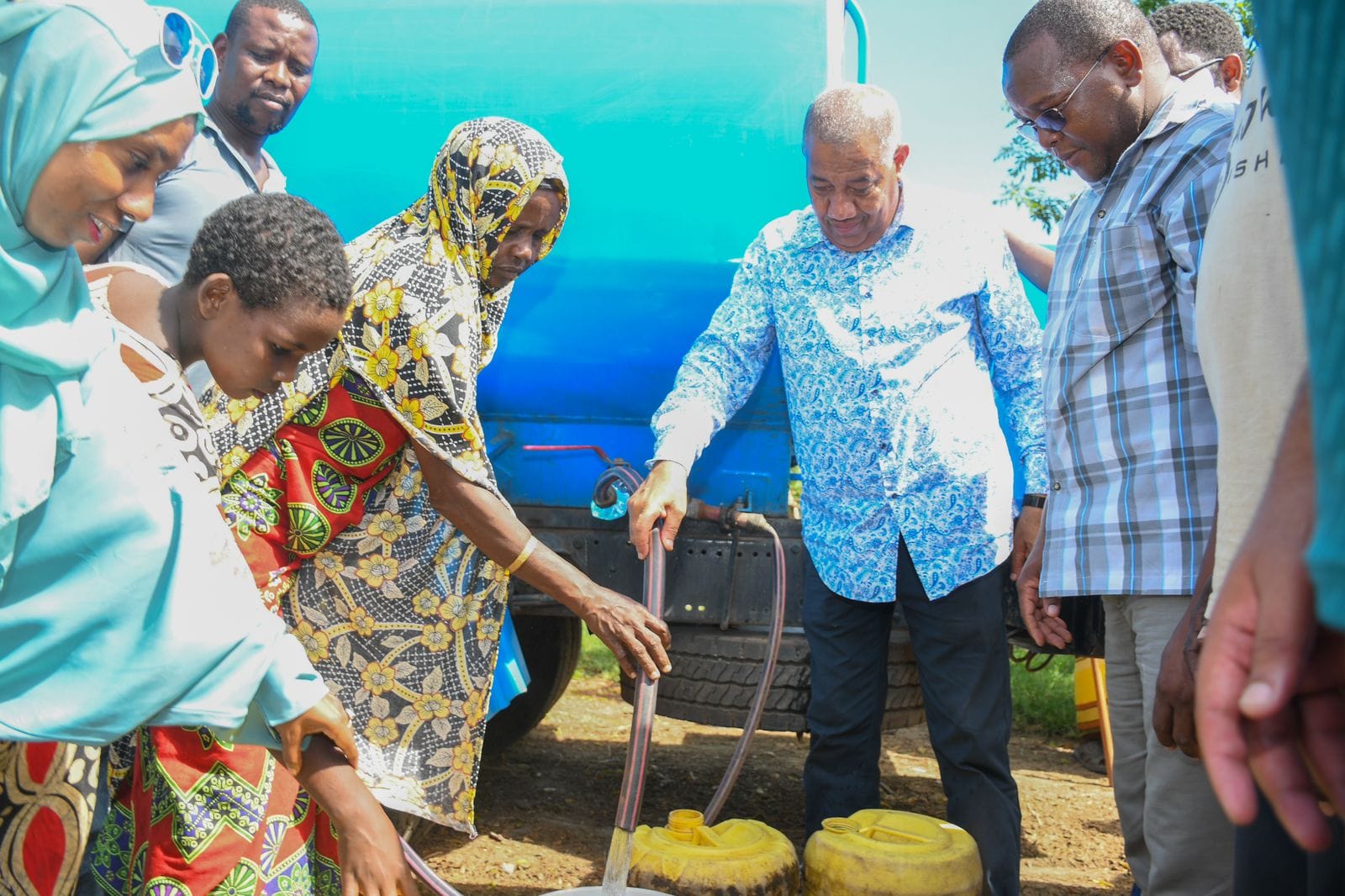 GOVERNOR TIMAMY FLAGS OFF WITU WATER BOWSER
Lamu County Governor H.E Issa Timamy EGH, OGW has inspected and flagged off a water bowser purchased by the County Government to supply water to Witu residents for free.
The bowser will be stationed at Witu town where it will be managed by the department of Water and will be available for free across all villages in Witu Ward that have no water pipeline extension.
Speaking after flagging off the 10,000 litres water bowser, Governor Timamy said the move to have the water bowser was part of ensuring residents have clean and safe drinking water which is among his key development pillars.
The Governor who is in Witu to launch development projects underscored the milestones made by his Administration in regards to infrastructure development noting that the focus now shifts to supply of water to residents. He further stated the county will be taking water bowser services in Basuba ward, Faza Ward and Hindi Ward to sustain operations of water services in urban and rural areas.
The residents who have been grappling with water shortage, forcing them to buy the precious commodity from water vendors thanked Governor Timamy for responding to their aid for help.
_Ends_
For more information contact Communication office at communication@lamu.go.ke