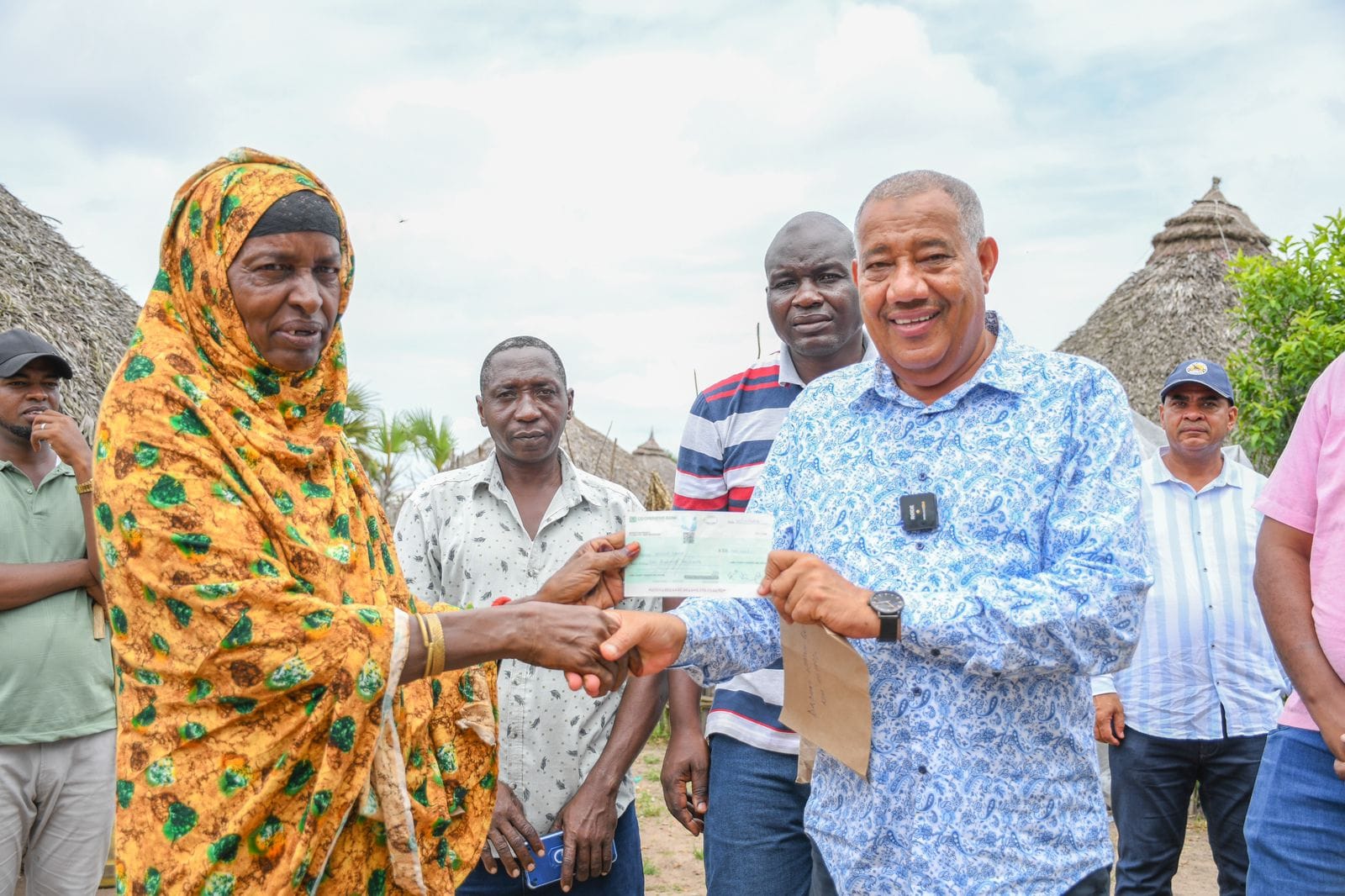 WITU WOMEN, YOUTH, AND PEOPLE WITH DISABILITIES RECEIVE AN ENTERPRISE GRANT OF KSH 1.4 MILLION
The Lamu County Government has issued Special Interest Group grants, to 14 women's, youth's groups as well as people with disabilities (PWDs) from Witu ward.
Governor Issa Timamy EGH, OGW officially launched the enterprise grant, which is expected to benefit micro and small businesses in the county operated by youth, women, and people with disabilities (PWDs).
Speaking during the issuance of cheques at Witu on Saturday, Governor Issa Timamy said the support was a critical social transformation pillar that would boost economic opportunities and engagement for Witu women, youths, and people with disabilities. He explained that the program aims to provide employment opportunities for these special interest groups by encouraging them to start their own businesses and become job creators.
"This is simply the begining; Our sustainable development agenda aims to leave no one behind, including women, youth, and those with disabilities. The goal is to attain a sustainable, inclusive, sustained, and equitable economic growth, supported by employment and decent work for everyone, social integration, increased productivity, and a pleasant environment for all Lamu residents." Governor Timamy stated
He added that the County Government will be monitoring the beneficiary groups that have received the funding to see how they are doing, prioritizing groups with a good business track record to identify which ones require further support to grow.
According to Hon. Sebastian Owanga CECM for Youth, Gender, Sports, Culture & Social Services, the enterprise fund is a revolving fund with no interest, which means small firms will not be bound to repayment tenures.
The Governor was in Witu for a three day working tour that ended on Sunday, where he launched several development projects.
In attendance was Deputy Governor HE Raphael Munyua, CECMs, County Secretary Amb. Ali Abbas, CoS Mr. Abdulnasir Issa, Chief Officers, MCAs among others.
-Ends-
For more information contact:
Lamu County Government Communications Office at communication@lamu.go.ke