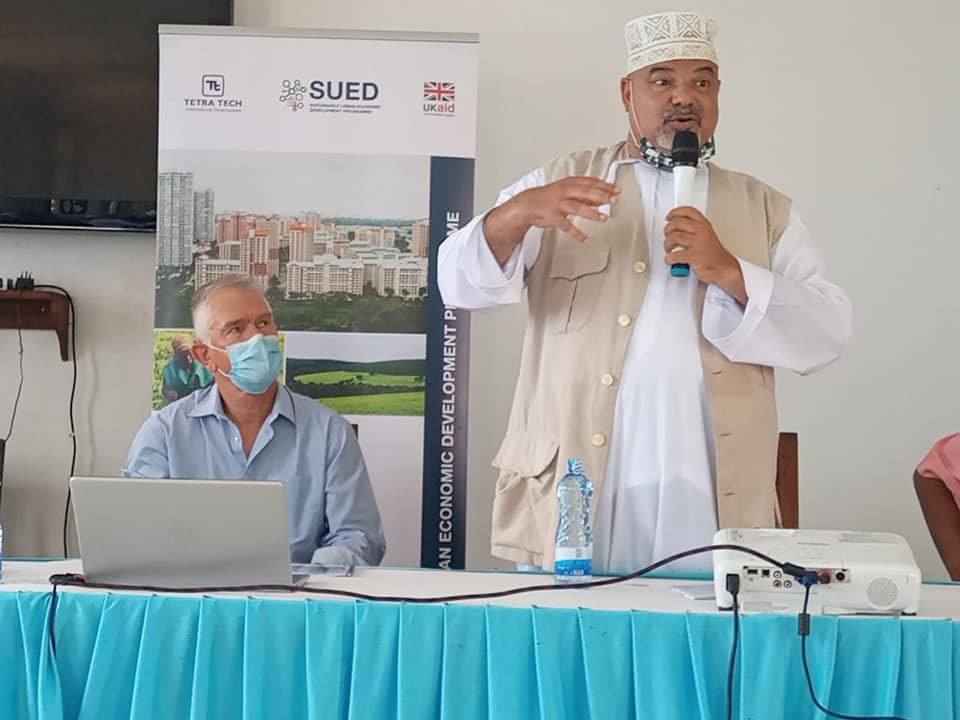 H.E. Governor Fahim Twaha has emphasized the necessity of planning in building Lamu to be comparable to other world-class cities.
Speaking earlier today during a meeting with a delegation from the Sustainable Urban Economic Development Programme (SUED), during a technical briefing, Governor Fahim Twaha has appealed to the British government to assist the County in designing the city in a way that is consistent with the growth of Lamu Port.
Governor Fahim proposed an exchange program that will equip Lamu's municipality officials with all of the necessary dynamics to grow a city.
"We have planners and engineers," the governor stated, "but we lack technical knowledge in developing a new metropolis that will encircle the Port area. Together, we can realize our shared vision, long-term confidence, and intention to transform Lamu into a major maritime, industrial, and logistics hub"
Regional Advisor British High Commission Francis Thoya, assured the governor that, the British government is fully committed to assisting Lamu County in whatever form the process would take. He asked the governor to speed up the process of building capacity among municipal employees so that the program can be implemented smoothly.
The UEP process is divided into four phases:
1. The conception phase (which involves gathering initial feedback from stakeholders), the diagnostic phase, and the implementation phase ( analysis of SWOT of key economic sectors), the UEP paper phase focuses on developing UEP principles, analyzing and prioritizing value chain opportunities, and the UEP phase, anchor value chain prospects.
Agriculture and livestock, tourism and heritage, fisheries and marine, trade/logistics, and manufacturing were also highlighted as rising sectors due to LAPSSET.
Sustainable Urban Economic Development programme (SUED) is a £70 million, five year programme that's supported by the UK government through the Foreign Commonwealth and Development Office (FCDO)
Lamu Municipality is among 12 out of 53 municipalities that were successfully selected by SUED to be assisted in developing a sustainable urban economic plan and attract investment for critical infrastructure projects. Others include Bungoma, Eldoret,Isiolo, Iten, Kathwana, Kerugoya/Kutus, Kisii, Kitui, Malindi, Mandera and Wote .
The programme will work with the municipal and county leadership to develop investment promotion strategies. In addition, SUED will promote public-private dialogue focused on developing opportunities that improve livelihoods in the municipality. Lamu will additionally benefit from diversification in its economic activities helping to interconnect the municipality with other economic corridors.
CEC Land and Infrastructure Ahmed Hemed was in attendance, as was his counterpart, CEC Finance Fahima Araft, –Municipal Manager, Lamu Municipality, Omar M. Famau, Chief Officer Municipality Alex Jimbi, Chair Public Service Board Mr Abdalla Fadhil among others .
The SUED team was led by Regional Advisor British High Commission Francis Thoya who was accompanied by delegates from Tetra Tech International Development, and Atkins sponsored by UK Government
-Ends-
Story by : Abdalla Simba and Athman Omar
For more information contact
Lamu County Communications Office at: info@lamu.go.ke